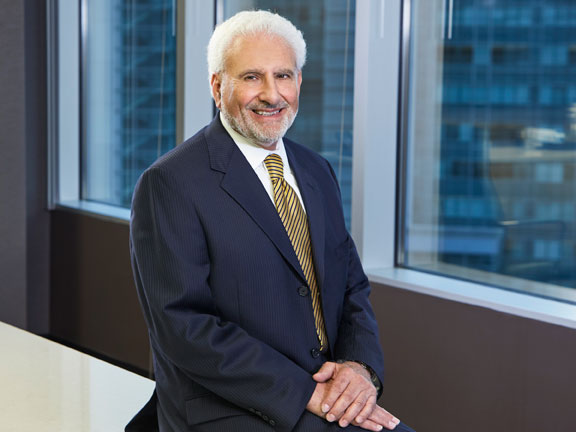 Robert P. Abdo
Areas of Practice: Business, Corporate Law, Mergers & Acquisitions, Financing & Securities, Real Estate & Land Use, Estate Planning, Probate & Trust Disputes, Wills, Entertainment & Media Law 
Office Location: Minneapolis, Minnesota 
Direct: 612.336.9334 / Email: rabdo@lommen.com 
Robert P. Abdo / Biography
Bob Abdo is Executive Vice President of Lommen Abdo Law Firm and chair of the Business, Mergers and Acquisitions, Estate Planning and Real Estate Group. He brings a wide variety of background and experience, giving him a practical and substantive perspective to advise clients. He acts as general outside counsel to a variety of businesses. Bob represents start-up, emerging and growing private and publicly held businesses. He provides legal, transactional, estate and family planning, business strategy and long-term planning, counseling and advice to varied businesses, organizations and individuals. His practice consists of securities, real estate, estate planning and business and corporate law matters, including entity formation and related agreements, private and public offerings, mergers and acquisitions, employment, deferred compensation plans, Collateral and Endorsement Split Dollar Insurance Agreements, 457(f) Plans, contracts, venture and other financing. 
Bob has long been rated AV Preeminent® for the highest level of professional excellence by Martindale-Hubbell. Bob has been and continues to be included on the Minnesota Super Lawyer lists in the categories of Small & Privately Held Business Law, General Business and Business/ Corporate. Bob has for many years been recognized in The Best Lawyers in America© for his work in the areas of Real Estate Law and Entertainment Law – Music. He is one of America's Most Honored Lawyers for 2020 by The American Registry and has been selected by Lawyers of Distinction. 
He is involved in community affairs including as former trustee and six term mayor of the City of Minnetonka Beach, President of the Minneapolis Athletic Club and President of Lafayette Club. He has been a member and/or chair of many community and private committees, commissions and boards. He was a First Lieutenant, USAR and Chief Finance Officer and Assistant Personnel Officer of the 5501 U.S. Army Hospital unit. In college, he was, President, Newman Student Association, a Minnesota Student Senator and Minnesota Representative. 
Leadership + Activities
Lommen Abdo Law Firm

 

Executive Vice President, shareholder, 2006 to present

Past board member,  2006 to 2008, 2009 to 2013, 2014 to 2018

Chair, Corporate Section (Business, Mergers and Acquisitions, Employment, Estate Planning and Real Estate Practice), 2006 to 2014, 2016 to present

Abdo, Abdo, Broady & Satorius, P.A. (formerly Abdo & Abdo, P.A.)

President, 1991 to 2006

Vice-President/Secretary, 1974 to 1991

Shareholder/Director, 1974 to 2006

Lafayette Club 

 

President, 2007 to 2008

Member, Board of Directors, 1991 to 1994, 2003 to 2009

Member of Executive Committee; past Vice President; past Treasurer and Chair, Finance Committee

City of the Village of Minnetonka Beach: 

 

Mayor, 1989 to 1995; Trustee, 1987 to 1989

Chair of Dakota Rail Corridor Task Force, 2002 to 2006

Chair of Long Range Planning Committee, 1995; Member, 1988 to present

Member of Park Commission, 1989 to 1990

Member of Comprehensive Plan Committee, 1990 to present

Minneapolis Athletic Club 

 

President, 1990 to 1991

 

Board Member, 1985 to 1992 

 

Vice President, Secretary and Chair of House Committee 

Lake Minnetonka Conservation District Intergovernmental Committee 

 

Military

First Lieutenant MSC, Chief Finance Officer, Assistant Personnel Officer, 1971 to 1974, 5501 U.S. Army Hospital, U.S. Army Reserve
Medic, 5501 U.S. Army Hospital, U.S. Army Reserve, 1968 to 1971

Hennepin County Bar Association

Ethics Committee, past member
Business and Securities Law Section, member, 1971 to present
Probate and Trust Law Section, member, 1971 to present
Professionalism and Ethics Section, member, 1971 to present
Real Property Section, member, 1971 to present

Minnesota State Bar Association

Board of Governors, past alternate
Sports, Art and Entertainment Law Section, member
Business Law Section, member
Probate and Trust Law Section, member
Real Property Section, member

American Bar Association

Business Law Section, member
Entertainment and Sports Industries Section, member
Real Property, Trust and Estate Law Section, member

Federal Bar Association, member
Feedback
Lommen Abdo Law Firm has always had a fair-minded philosophy that is focused on a mutually amenable outcome that satisfies both parties. Bob Abdo is very business-minded and always approaches discussions with the overall business impact in mind. He provides a big picture outlook while paying close attention to pertinent details. 

Bob Abdo at Lommen Abdo Law Firm is my main guy. He handles everything fabulously. 

I have been working with Robert Abdo at the Lommen Abdo Law Firm for the past 20 years. Their expertise and the time it takes to provide documents for my clients is outstanding! I highly recommend Robert! 
Experience
Edina State Bank v. Mr. Steak, Inc., et al.

, 487 F2d 640 (10th Cir 1974), Cert Denied 419 US 883, 95 S Ct 150, 42 L Ed 2d 123

 
Presentations
"Sale to a Third Party for Maximum Dollars," Don't Miss Your Exit Seminar, November 2012
"Governing Green: The Use of 'Green Policies' in Corporate Strategy (Or…Did Your Client Make the Newsweek 100 Green Rankings?!)," Energy Synergy: Melding the Green Economy and the Law, Minnesota CLE, December 2009
"Practical and Ethical Considerations for the Lawyer as Director, Officer, or Investor," Minnesota CLE, November 2004
"Securities Law for Entertainment Lawyers," William Mitchell College of Law, 1993 to 2004
"The Lawyer as Investor: Small Firm," National Practice Institute, 1998, 1999, 2001
"Film Financing for Independent Film Makers," American Bar Association Annual Meeting, October 1995
"Initial Consideration in Corporate Formation," Minnesota CLE, May 1988
Published Articles
"Primed for Sale: How to Know When It's Time to Sell the Family Business," Twin Cities Business, July, 2020

"'Going green' must start at the company's top,"

Upsize Minnesota Magazine

, April/May 2010 

"Other People's Money: Financing the Low-Budget Independent Feature Film," Contributing Author,

Entertainment and Sports Lawyer

, Fall 1998

"Entertainment, Publishing and the Arts Handbook," Contributing Author, 1998 to 2000

"The Third Market,"

Commercial Law Journal

, 1971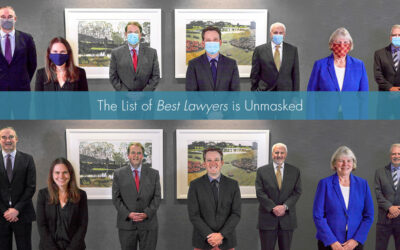 Lommen Abdo is proud to have increased the number of its lawyers included in the latest edition of The Best Lawyers in America© – especially in the midst of a pandemic.  One additional Lommen Abdo attorney has been included in the 2021 edition of Best Lawyers: One to...