Litigation Law Minnesota + Wisconsin
Success in the courtroom is second nature to our litigation and appeals attorneys. From landmark cases in medical and legal malpractice to class actions to contract and shareholder disputes to appellate advocacy, we provide you with sage and prudent counsel. We are strong advocates for our clients, representing both plaintiffs and defendants in many areas of the law.  The Lommen Abdo Law firm is known for its "lean" approach to litigation.  We do not overstaff litigation matters and our partners dig in from the beginning to do the work necessary to help you succeed.  Our appellate attorneys have handled more than 600 appeals and appear regularly in Minnesota and Wisconsin appellate courts, the Seventh and Eighth Circuit Courts of Appeal and many specialty courts. 
Minnesota + Wisconsin Litigation Lawyers
Many areas of life may require a litigator at some point, from bankruptcy to employment disputes. We help individuals and businesses litigate cases, using our experience and diligence.  
We provide litigation services in the following areas: 
Appeals

 

Bankruptcy Litigation

 

Civil Litigation

 

Commercial Litigation

 

Criminal and Traffic Defense

 

Employment Disputes

 

Insurance Coverage

 

Real Estate & Title Litigation

 

Will Contests, Probate Litigation and Trust Litigation

 
Our litigators are recognized as being among the Best Lawyers in America, on the list of Minnesota Super Lawyers, on the list of Minnesota Rising Stars and many other noteworthy accomplishments – the most important of which is successfully representing our clients.  Several of our attorneys are certified as civil trial specialists by the Minnesota State Bar Association or are board certified civil trial advocates by the National Board of Trial Advocacy: 
National Board of Trial Advocacy
John R. Crawford – civil trial advocate

 

Reid R. Lindquist – civil trial advocate

 

Michael R. Moline – civil trial advocate

 
Minnesota State Bar Association
John R. Crawford – civil trial specialist

 

Reid R. Lindquist – civil trial specialist

 

Kathleen M. Loucks – civil trial specialist

 

Michael Moline – civil trial specialist

 

Barry A. O'Neil – civil trial specialist

 
The attorneys in our civil litigation group have extensive litigation experience, as well as strong experience in alternative dispute resolution options such as mediation and arbitration. Five attorneys in this group are certified civil trial specialists/advocates: Barry O'Neil is a certified civil trial specialist by the Minnesota State Bar Association; and Reid Lindquist, John Crawford and Mike Moline are all certified civil trial advocates by the NBTA and certified civil trial specialists by the MSBA. Keith Broady, Reid Lindquist, Barry O'Neil, John Crawford, and Mike Moline are on the Minnesota Super Lawyers list. Kay Nord Hunt also lends her focus on coverage matters to this team. Ms. Hunt is a member of the American Academy of Appellate Lawyers and has also been on the Minnesota Super Lawyers list in the area of appellate law. Experienced legal assistants provide cost effective support services. 
Appeals
Our appellate attorneys are experiences, tenacious and will advocate for you from the notice of appeal, to legal briefs, oral arguments and support you when a decision is handed down. We have handled more than 600 cases and we are ready to advocate for you.  
Bankruptcy Litigation Attorneys in Minnesota and Wisconsin
Our bankruptcy litigation attorneys bring a combination of transactional strength and litigation experience to each bankruptcy matter they handle on behalf of our clients. Many of these attorneys are AV rated by Martindale-Hubbell. 
Our bankruptcy practice extends across industry lines to include banks, credit unions, title companies, transportation and logistics companies, leasing companies, staffing and service companies, and other businesses and individuals who seek to recover and preserve their financial interests in entities that have filed for bankruptcy. Our clients include both Fortune 500 companies and small businesses. Our goal is to accurately assess your interests and represent you or your business with a winning strategy. 
Our bankruptcy attorneys routinely litigate the following matters for creditors or adversary parties in bankruptcy courts across the United States: 
Avoidance actions, including preferences and fraudulent conveyances

 

Contested hearings to enforce real property and personal property rights

 

Contract disputes

 

Financial transactions

 

Preparation of Proofs of Claim

 

Motion practice concerning lease and contract assumptions, assignments and rejections

 

Motions for relief from the automatic stay

 

Bankruptcy appeals at all levels of the appellate process
We are unique from other law firms because our professionals are adept at handling our clients' bankruptcy related matters wherever they arise in the United States through a network of carefully chosen local counsel. We eliminate the need for our clients to search for counsel in various jurisdictions by serving as primary counsel. Plus, our clients don't have to pay the cost of repeatedly educating attorney after attorney about a legal issue that is common to their business. Instead, we use our familiarity with our clients to work as a team with specially chosen local counsel to bring about the best and most efficient result without the high cost of travel. This benefit cannot be duplicated by a law firm that simply sends their attorneys to different jurisdictions, where they are strangers to the court and unfamiliar with local rules. Our clients save money because We handle the majority of the legal work at our cost-effective Midwestern rates, while also affording you knowledge of local rules and procedures and representation at hearings by well-known and respected local counsel, many of whom we have worked with for over a decade. We provide one-stop shopping to protect your rights in bankruptcy. 
Civil Litigation Attorneys in MN + WI
We have a long, distinguished tradition of leadership in handling all types of litigation matters, providing an array of services from no-fault arbitrations to complex products liability trials to appeals in the Minnesota and Wisconsin appellate courts.  We have been litigating cases for over 80 years. 
Civil litigation can often be complex. That complexity may arise from the legal issues in the case, the stakes of the lawsuit, or because the case involves controversial matters. Our litigators regularly attack such complexity with vigor, sophistication and tact. Whether advising a firm in "bet the company" litigation, representing clients in high profile lawsuits, or exercising discretion about sexual abuse claims, our attorneys are adept at handling legal and emotionally complex cases. 
We have represented clients in a number of forums, including investigations, trials, appeals, arbitration, and class action litigation. Representative clients include school districts accused of sexual abuse, legal, accounting and financial professionals with ethics, disciplinary or malpractice claims, a Catholic parish accused of clergy abuse, and businesses in a class action lawsuit due to a data privacy breach. 
Litigation services are offered in both Minnesota and Wisconsin.  Our practice group represents businesses, school districts, municipalities, corporations, non-profit organizations and individuals and we have handled numerous immunity issues, as well as matters involving ERISA and constitutional arguments. 
Areas of Focus
Shareholder disputes

 

"Bet the company" litigation

 

Breach of fiduciary duty claims

 

Group home sexual abuse claims

 

School district sexual abuse claims

 

Pastoral and clergy sexual abuse actions

 

Data privacy and cyber security breaches

 

Professional liability and malpractice actions

 

Personal injury and property damage

 

ERISA claims

 

Automobile liability

 

Premises liability

 

Products liability

 

Environmental claims

 

Subrogation claims

 

Contract issues

 

Insurance coverage disputes

 

Other civil litigation

 
Commercial Litigation Minnesota + Wisconsin
Whether you need a strong defense or want experienced advocates to pursue a business lawsuit, Lommen Abdo's commercial litigation attorneys are skilled, innovative, and aggressive in their quest of strategic outcomes. Lommen Abdo practices in both the state and federal courts in Minnesota and Wisconsin, as well as serving as local counsel in these jurisdictions. Lawyers within this group have earned designations as Best Lawyers in America and are included on the list of Minnesota Super Lawyers. Newer members of the group have earned the designation of Rising Stars in the Minnesota litigation community. 
The Commercial Litigation group is chaired by Barry O'Neil. He is a certified civil trial specialist by the Minnesota State Bar Association. 
Every day our lawyers help businesses resolve legal challenges and manage risk. Lommen Abdo has continuously dedicated its assets to giving the highest level of legal services; whether that means trying a tough case, negotiating the best deal, or paying special attention to the details of an agreement. The firm has built a reputation for providing quality work and achieving satisfying results for our clients. Opposing counsel have come to recognize Lommen Abdo as a formidable opponent. 
Areas of Focus
Contract disputes

 

Construction litigation and mechanics' liens

 

Intellectual property

 

Insurance coverage

 

Securities

 

Entertainment law matters

 

Shareholder disputes

 

Other business-related disputes
Lommen Abdo Litigation Services Minnesota and Wisconsin
Construction
Litigation
Our construction litigation team bring the experience you need to your case. With years of experience in all types of construction cases, you are in good hands if your case leads to litigation.  
Employment Litigation
Our litigation attorneys regularly handle employment litigation cases from the pre-litigation stage, including counseling and investigation of claims, all the way through litigation as well as appeals. 
Copyright + Trademark Litigation
We know how important it is for your business to protect its intellectual property, including trademarks and copyrights and laws in these areas are changing all the time. Trademark disputes can include trademark infringement, unfair competition and trademark dilution. We represent clients in all these types of trademark disputes, including trademark infringement, unfair competition and trademark dilution. Our team is skilled at enforcing and protecting trademarks and copyrights and we will help you every step of the way, including trials and appeals. 
Real Estate
Real estate litigation covers disputes arising from purchase agreements through zoning and land use issues, eminent domain and much more. The experience we bring to these cases allows you peace of mind, knowing we will work diligently on your behalf. 
How do you
determine
whether a case is likely to go to trial, or if it can be settled out of court?
What considerations go into selecting a jury?

 



What do you enjoy most about your work as a litigator?
What is your experience in civil litigation?

 



When is it most important to use a local attorney in litigation?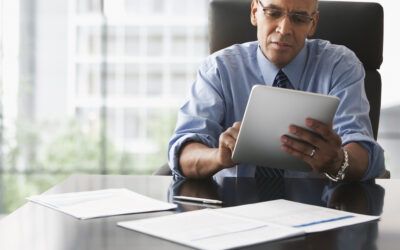 Insurance defense is a legal practice area that involves representing insureds in various civil litigation matters but typically involving the defense of liability claims. In Minnesota, insurance defense plays an important role in protecting the interests of insureds....
Do you have a legal question? Contact us today. We are here to help you!