Appeals & Appellate Lawyers in Minnesota + Wisconsin
Are appeals any different than trials? Yes! There is a distinction between trial work and appellate advocacy that may be hard to see when you are close to a case.  Our appellate counsel view the case the same way an appellate court does — from a written record.  As appellate advocates, we can make objective decisions regarding the facts of the case, which issues are best preserved for appeal, and which issues present the best avenues for appeal. Our appellate lawyers understand how appellate judges think, they know the standards of review, and they can focus on making the appeal as persuasive as possible. Lommen Abdo knows appeals. 
Helping Clients Navigate the Appellate Process in Minnesota and Wisconsin
Our appellate attorneys focus on a number of areas of experience. They are adept at preparing appeal initiating documents, drafting appellate briefs, and presenting oral arguments. Our lawyers can also file petitions for extraordinary writs and handle cases in which a question of law has been certified to the state supreme court.  We also present oral arguments and handle mandamus or interlocutory appeals. In addition, we are happy to monitor trials to preserve issues on appeal and prepare briefs for motions such as for temporary injunctions, to exclude expert testimony, for summary judgment, seeking sanctions, and post-trial motions. 
We traditionally charge for most appellate work on an hourly basis. However, alternative billing methods can provide greater predictability as to the total fee you will have to pay to help you budget. We are happy to work with you to find a mutually beneficial billing method when possible. There are a number of options we can consider, including a modified hourly rate with a success fee or a fixed fee. 
Kay Nord Hunt, chair of Lommen Abdo's appellate group, has herself handled more than 600 appeals in state and federal courts.  Because Lommen Abdo is a broad-based litigation and business firm, the appellate group, which includes Ms. Hunt and Michelle Kuhl, has handled appeals in virtually every area of the law before the Minnesota and Wisconsin state and federal appellate courts. It also provides appellate services in such specialty courts at the U.S. Tax Court, the Bankruptcy Appellate Panel and the Workers' Compensation Court of Appeals. The appellate group handles appeals for our litigation clients as well as appeals on cases initiated by other firms.  We represent clients in disputes involving family law, insurance, employment, contracts, shareholder disputes, professional liability, tax, liens and many other matters. 
"Lommen Abdo has excellent understanding, knowledge and expertise on all areas of Appellate Practice. They are the preeminent attorneys for Family Appellate Practice in the Twin Cities." 
"Lommen Abdo are my go-to attorneys for appellate advice, trial collaboration and appellate cases.
"
Minnesota + Wisconsin Appeals Lawyers
Skip
What is an appeal?
In an appeal, a higher court reviews the decision of a lower court. You can appeal cases at both the state and federal level.  
What is appellate law?
Appellate law is the branch of law that reviews decisions made by lower courts or administrative agencies by a higher court.
What does an appellate lawyer do?
Our appellate attorneys will carefully review your case, including trial transcripts, evidentiary materials, and motions. We will help determine if there are grounds for your appeal and, if so, we will help build the case. 
What is the appellate process in Minnesota?
The appellate process in Minnesota typically involves filing a notice of appeal with the appropriate appellate court, preparing, and submitting briefs, and presenting oral arguments.
What are the possible outcomes of an appeal in Minnesota?
The possible outcomes of an appeal in Minnesota include affirming the lower court's decision, reversing the decision, or remanding the case back to the lower court for further proceedings.
How long does the appellate process typically take in Minnesota?
The length of the appellate process in Minnesota varies depending on the case's complexity and the appellate court's workload. Still, it generally takes several months to a year or more.
Can new evidence be presented on appeal in Minnesota?
New evidence cannot be presented on appeal in Minnesota. The appellate court only reviews the evidence presented in the lower court.
Can an appeal be dismissed in Minnesota?
Yes, an appeal can be dismissed in Minnesota for various reasons, such as lack of jurisdiction, failure to comply with procedural rules, or settlement of the case.
Do I need an attorney for an appeal in Minnesota?
It is highly recommended to have an attorney for an appeal due to the complexity of the appellate process and the importance of presenting a strong legal argument.
Why should I hire a Lommen Abdo appellate attorney?
We have the vast experience and knowledge needed to help win your appeal. Our attorneys are tenacious and down-to-earth. They want what is best for their client, you, and they will work tirelessly for you. 
Why are appeals expensive?
How are appellate courts different than trial courts?
How are family law appeals unique?
Why are oral arguments important and how do you make the most out of them?
How is an appeal to the Supreme Court different than an appeal to the Court of Appeals?
What are some of the things to consider when deciding whether to appeal?
What do you do as an appellate lawyer?
When should an appellate lawyer get involved in your case?
What are the advantages of working with an appellate lawyer as opposed to the same trial lawyer?
What advantages do you see in working with an appellate advocate?
What is the best way to work with an appellate advocate?
How do you charge for appeals?
How do you weigh the cost/benefit analysis of appealing a decision?

 



Why is a "fresh look" at the case important in taking on an appeal?
What should lawyers do to make sure they preserve the issue properly for appeal?

 



In your appellate practice, do you work directly with clients or associate with trial counsel?
Kay Hunt's appellate experience – handled over 600 appeals.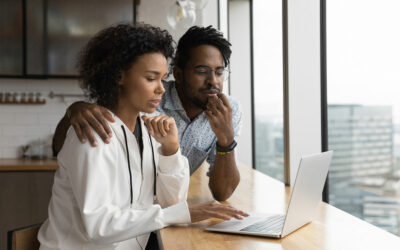 With any legal case, there are several factors to consider in deciding whether to appeal, as discussed in my previous blog, "To Appeal or Not to Appeal. That is the Question." But in addition to those factors, there are certain features of trust and estate matters in...
Do you have a legal question? Contact us today. We are here to help you!