Legal Advisors in Roseville, MN
Roseville residents and organizations turn to Lommen Abdo, a leading law firm serving the Roseville community, when they are in need of exceptional legal support. With an unwavering commitment to excellence, integrity, and personalized legal solutions, we cater to a diverse range of legal needs. Our seasoned attorneys are dedicated to achieving optimal outcomes for our clients, establishing enduring relationships grounded in trust and professionalism.
Appeals & Appellate Lawyer Roseville
Navigating the intricate realm of appeals and appellate law necessitates specific legal knowledge. Our accomplished appeals and appellate lawyers in Roseville adeptly handle even the most complex legal challenges. Whether you're seeking to challenge a court's decision or mount a defense on appeal, our attorneys provide strategic advocacy and unwavering support throughout the process. 
Roseville Business + Corporate Lawyer
Our business and corporate lawyers in Roseville are your partners in business success. From business formation to contract negotiation and dispute resolution, we offer comprehensive legal guidance tailored to your unique requirements. You can rely on us to safeguard your interests and adeptly navigate the intricacies of corporate law. 
Catastrophic Injury Lawyers in Roseville
Catastrophic injuries can be costly in many ways, and they require diligent legal representation. Our compassionate catastrophic injury lawyers in Roseville are dedicated to helping you seek rightful compensation. Focused on your physical, emotional, and financial well-being, we passionately advocate for your rights and recovery. 
Construction Lawyer Roseville
The intricate world of construction mandates adept legal counsel. Our construction lawyers in Roseville provide comprehensive guidance to contractors, developers, and property owners. From contract drafting to dispute resolution, we're committed to ensuring your construction projects proceed seamlessly. 
Roseville Employment Law Attorneys
Employment law is complex, and misinterpreting federal and state laws can be costly. Our employment law attorneys in Roseville champion workplace rights for both employees and employers. Whether it's addressing discrimination, wage disputes, or employment contracts, we provide expert advice and vigorous advocacy to safeguard your interests. 
Estate + Trust Lawyers in Roseville
Planning for the future is pivotal. Our estate and trust lawyers in Roseville provide comprehensive estate planning services, ensuring your wishes are honored and your loved ones are protected. From wills and trusts to probate administration, we help you secure your legacy. 
Roseville Family Law Attorneys 
Family law matters can be emotionally taxing and require compassionate support. Our family law attorneys in Roseville approach each case with sensitivity. Whether it's divorce, child custody, or domestic violence issues, we're here to safeguard your best interests and effectively resolve your legal matter. 
Litigation Lawyers in Roseville, MN
Our adept litigation lawyers in Roseville ardently advocate for you when disputes arise. Armed with a track record of success in civil litigation, we craft strategic approaches to secure the best possible outcome for your case. 
Roseville Medical Malpractice Lawyers
Medical malpractice cases demand a profound understanding of both medical practices and legal principles. Our medical malpractice lawyers in Roseville possess the expertise to handle complex cases involving medical negligence. We tenaciously fight for your rights and equitable compensation. 
Professional Liability Attorneys in Roseville
Our professional liability attorneys in Roseville safeguard professionals facing allegations of misconduct or liability claims. Whether you're a healthcare provider, attorney, or architect, we vigorously protect your reputation and career. 
Roseville, MN Real Estate Lawyers
Real estate transactions and disputes demand astute legal guidance. Our real estate lawyers in Roseville offer comprehensive experience in property matters. From acquisitions to zoning concerns, we provide the legal acumen you need for successful real estate ventures. 
Vaccine Law Attorneys in Roseville
In the ever-evolving realm of vaccine law, our vaccine law attorneys in Roseville provide essential representation and advocacy. We assist individuals and families affected by vaccine injuries, ensuring your rights are upheld and you receive necessary support. 
Roseville Electronic Litigator Program
Lommen Abdo's electronic litigation service is tailored to meet the demands of the digital age. This service utilizes cutting-edge technology and strategies to handle digital evidence, data analysis, and expert testimony. Our goal is to streamline the legal process, saving time and resources while maximizing the effectiveness of your case. You can trust Electronic Litigator to provide comprehensive support in the ever-evolving landscape of litigation. 
Certified Specialist Attorneys Roseville
At Lommen Abdo, our certified specialist attorneys in Roseville exhibit unmatched expertise in specific fields. These specialists have undergone rigorous evaluation and demonstrate exceptional knowledge, ensuring you receive top-tier legal counsel tailored to your distinct needs. 
Choose Lommen Abdo for Your Roseville Legal Needs
Choosing Lommen Abdo means choosing a legal partner dedicated to your success and vested in your well-being. Our accomplished team of attorneys is poised to provide exceptional legal services and cultivate strong client relationships. Contact us for a consultation and experience how our professionals guide you through the legal landscape with dedication, integrity, and unwavering commitment. 
Do you have a legal question? Contact us today. We are here to help you!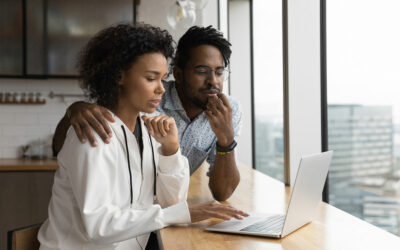 With any legal case, there are several factors to consider in deciding whether to appeal, as discussed in my previous blog, "To Appeal or Not to Appeal. That is the Question." But in addition to those factors, there are certain features of trust and estate matters in...