St. Cloud Client-Focused Law Firm
Lommen Abdo is a dedicated legal team serving the vibrant community of St. Cloud. Our seasoned attorneys bring a wealth of experience and a commitment to delivering tailored legal solutions to address a wide range of needs. Whether you're navigating a complex business transaction or seeking justice for a personal injury, we're here to guide you every step of the way. 
St. Cloud Appeals & Appellate Lawyer
Appeals and appellate law in St. Cloud deal specifically with cases that have already been through a trial and are now seeking review at a higher court. This practice area focuses on the process of challenging or defending a previous court decision. Our dedicated attorneys in St. Cloud are experienced in navigating the complex process of challenging or defending court decisions.  
Business + Corporate Lawyer in St. Cloud
Business and corporate law in St. Cloud encompasses the legal aspects of running a company. It covers a broad range of issues, including contracts, mergers, acquisitions, and compliance with state and federal regulations. Our Business + Corporate lawyers in St. Cloud are seasoned professionals equipped to guide businesses through the intricate legal landscape. They assist in a wide range of matters, from contract negotiations to mergers and acquisitions.  
Catastrophic Injury Lawyer in St. Cloud
Catastrophic injury law in St. Cloud addresses cases involving severe, life-altering injuries. This practice area focuses on seeking justice for individuals who have experienced significant harm and aims to secure rightful compensation for their suffering. Our St. Cloud-based catastrophic injury lawyers focus on cases where individuals have sustained severe, life-altering injuries due to accidents or negligence. They approach each case with empathy and determination, seeking justice and rightful compensation for those who've suffered such significant harm. 
Construction Lawyer in St. Cloud
Construction law in St. Cloud is dedicated to legal matters within the construction industry. It covers issues such as contracts, disputes, and compliance with building codes and regulations. Construction lawyers provide critical legal support to contractors, developers, and property owners, ensuring that projects proceed smoothly and in accordance with the law. For construction-related legal matters in St. Cloud, our experienced construction lawyers offer comprehensive legal counsel. 
Employment Law Attorney in St. Cloud
Employment law in St. Cloud encompasses the legal relationship between employers and employees. It addresses issues such as discrimination, wage disputes, employment contracts, and workplace safety. Our dedicated attorneys in St. Cloud are committed to both employers' and employees' rights are protected. 
Estate + Trust Lawyer in St. Cloud
Estate and trust law in St. Cloud focuses on planning for the distribution of assets after an individual passes away. Our Estate + Trust lawyers in St. Cloud are highly experienced in comprehensive estate planning services. This includes the creation of wills, trusts, and probate administration. 
Family Law Attorney in St. Cloud
Family law in St. Cloud deals with legal matters related to family relationships. This includes divorce, child custody, adoption, and domestic violence issues. Our compassionate family law attorneys in St. Cloud understand the emotional challenges families can face. With a focus on protecting your family's best interests, they guide you through these difficult times with empathy and legal acumen. 
Litigation Lawyer in St. Cloud
Litigation law in St. Cloud involves representing clients in court. It covers a wide range of civil disputes, including personal injury cases, contract disputes, and business litigation. Litigation lawyers are skilled in presenting cases in court and advocating for their clients' interests. When disputes arise, our skilled Litigation lawyers in St. Cloud step in with a focus on civil litigation. 
Medical Malpractice Lawyer in St. Cloud
Medical malpractice law in St. Cloud addresses cases where healthcare professionals or institutions have provided substandard care, resulting in harm to a patient. This practice area requires a deep understanding of medical procedures and standards of care. Our medical malpractice lawyers in St. Cloud passionately advocate for individuals who have suffered due to medical negligence. 
Professional Liability Attorneys in St. Cloud
Professional liability law in St. Cloud focuses on protecting professionals, such as doctors, lawyers, and accountants, from claims of negligence or misconduct. At Lommen Abdo, our professional liability attorneys provide a strong defense against allegations that may harm a professional's reputation and livelihood. 
Real Estate Lawyers in St. Cloud
Real estate law in St. Cloud deals with legal matters related to property. This includes transactions, zoning, land use, and disputes between property owners. Navigating the complexities of real estate transactions is made easy with our Real Estate lawyers in St. Cloud. From property acquisitions to zoning issues, they possess the necessary legal acumen to facilitate successful real estate ventures. 
Vaccine Law Attorneys in St. Cloud
Vaccine law in St. Cloud is a specific area that deals with legal issues related to vaccines. This can include cases involving vaccine injuries or disputes over vaccine mandates. Lommen Abdo's vaccine law attorneys provide essential support to individuals and families navigating this complex and evolving legal landscape. 
Electronic Litigator in St. Cloud
Our electronic litigation service is tailored to meet the demands of the modern legal landscape. This service is designed to use powerful technology to streamline the legal process, saving time and resources while maximizing the effectiveness of your case. Trust Lommen Abdo's electronic litigation service to handle the intricacies of digital evidence and document analysis in your legal matters. 
Certified Specialist Attorneys in St. Cloud
Certified specialist attorneys in St. Cloud are legal professionals who have demonstrated exceptional knowledge in a specific area of law. They have undergone additional training and testing to achieve this certification. These specialists provide highly specialized and reliable guidance in their respective fields. 
Trusted Legal Guidance in St. Cloud
The diverse practice areas offered by Lommen Abdo in St. Cloud cater to a wide range of legal needs, ensuring that individuals and businesses alike receive tailored and effective counsel. With seasoned attorneys dedicated to excellence and a commitment to achieving optimal outcomes, clients can trust in the knowledge and professionalism provided by the firm. Whether navigating complex business transactions, seeking justice for personal injuries, or addressing family law matters, Lommen Abdo stands as a trusted ally, providing the legal support needed to navigate even the most intricate legal landscapes. 
Do you have a legal question? Contact us today. We are here to help you!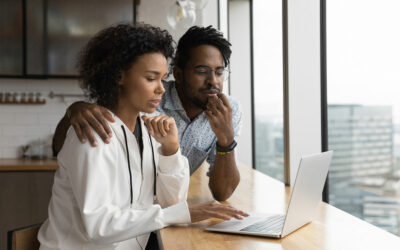 With any legal case, there are several factors to consider in deciding whether to appeal, as discussed in my previous blog, "To Appeal or Not to Appeal. That is the Question." But in addition to those factors, there are certain features of trust and estate matters in...