Estate + Trust Administration Minnesota + Wisconsin
Lommen Abdo's attorneys are experienced in Estate + Trust Administration in Minnesota and Wisconsin.
Estate + Trust Administration Lawyers in Minnesota and Wisconsin
The passing of a family member is an enormously stressful time.  With good planning, the process of administering the estate can go smoothly, and be relatively simple.  Even in these situations, it may be necessary to administer property in a trust, or to commence a probate proceeding.  Other times, bad planning or disagreements between family members can lead to contested estates.  In either case, the guidance of an experienced trusts and estates attorney may be necessary to provide guidance and representation.  In these cases, you want a strong advocate on your side, someone with experience and thorough understanding of the law – someone like the team at Lommen Abdo. 
Areas of focus: 
Administration
After the death of a loved one, Lommen Abdo's estate planning team understands that the family and loved ones will be experiencing a variety of emotions.  Whether representing you as trustee, personal representative or beneficiary, we are here to assist you with a smooth and efficient administration, no matter what stage of the process you find yourself involved in. 
The fiduciary of an estate or trust has a responsibility to the estate, to the beneficiaries and to the court. Lommen Abdo attorneys have the experience and knowledge to guide you through probate and trust administration. 
The first step your lawyer will help you with is having the court appoint a personal representative.

 

We will help gather the probate assets, pay the decedent's debts, determine and pay taxes, and distribute assets to the proper people.

 

Trust administration includes appointing a trustee to determine all the assets in the trust and distributing those assets appropriately.

 

In an ongoing trust, the administrator has a fiduciary responsibility to manage the trust's assets.

 

Your attorney can guide you and ensure that you meet all legal requirements.

 
If you have been appointed to handle probate or estate administration, make sure you understand your responsibilities and have the legal guidance to fulfill your position as executor of an estate or trustee of a trust.
Click here for more information: Estate Administration Questionnaire
Enlist the help of a probate and trust administration lawyer. You don't have to figure out all the details of probate, estate administration or trust administration. Rely on an attorney who has the experience to ensure you meet your obligations accurately and efficiently. 
Areas of focus:
Probate proceedings

 

Trust administrations

 

Trust modifications

 

Estate tax returns

 

Fiduciary income tax returns

 

Asset valuation

 

Disclaimers

 

Estate & trust disputes

 
Additional Estate + Trust Information Minnesota and Wisconsin
Skip
Probate + Probate Litigation
Probate is a court-supervised process for distributing the individually owned assets of a deceased person.  Assets are distributed to beneficiaries in accordance with the instructions written in the person's will.
When a person is alive, they can transfer property as they see fit.  However, in most cases, a person will still own property after they pass away.  In the probate process, a personal representative is appointed by the court in order to transfer the property to the people named in their will.
Depending on the circumstances, the probate can proceed as either a formal probate, or an informal probate.  While clients will often prefer an informal probate, there may be good reasons to proceed formally instead.  For example, where there are disputes among family members, or problems with the will.
Whether the process will be handled formally or informally, a probate can be a complicated process for a family.  Our office can help navigate the process including:
Reviewing the estate documents and estate assets and creating a strategy for the probate;
Collecting the necessary information and making an application to the court;
Notifying interested persons including family members, beneficiaries and creditors;
Accounting for the assets, income, and expenses associated with the estate;
Preparing federal and state income tax returns for the deceased person and for the estate;
Preparing federal and state estate tax returns;
Paying expenses and distributing money to beneficiaries.
Trust Litigation + Will Disputes
Lommen Abdo has a long history of representing clients in will contests and probate and trust disputes.  Unfortunately, it is common when someone dies that their heirs or beneficiaries under a will or a trust have disagreements.  Those disagreements can lead to lawsuits.  Disputed issues in lawsuits include whether a will or trust was validly signed, whether the person was competent and whether it expresses their own desires of what should occur on their death, as opposed to being based on the "undue influence" of a third person.  These issues are raised when there are contests over wills and trusts and can include whether a will or trust was validly revoked or changed. 
If there are disagreements about a will or trust, what are the options? At the Lommen Abdo Law Firm, we advise and advocate for trustees, trust beneficiaries, personal representatives, heirs — anyone concerned with a dispute. 
We take a practical approach to will and trust disputes, weighing the expense, time and stress involved with full–scale litigation against finding the best result for everyone involved. When litigation is necessary, we have the skills and resources to take the dispute to court. 
Your attorney will review the dispute and explain the law and your options. 
We weigh expense versus the potential outcome of litigation.

 

In an effort to reach a solution that satisfies all parties, we take a collaborative approach. Collaboration, when the parties can agree, ultimately results in a better outcome.

 

When an agreement cannot be reached, we work with our trial lawyers to bring an effective case to court.

 
Probate and trust disputes can also arise during the administration of a trust or probate of a will. The firm has extensive experience representing clients in the areas of tax and estate tax issues with the state and federal tax authorities.  The firm regularly represents clients in cases where there are claims that a personal representative or executor of an estate, or trustee of a trust, have breached their fiduciary duties or not properly administered the trust or will.  Attorneys at the firm represented a lifetime beneficiary of a trust on successful appeal that resulted in one of the leading appellate cases in Minnesota in recent years, ruling on the interpretation and administration of a trust.  In re G.B. Van Dusen Marital Trust, 834 N.W.2d 514 (Minn. App. 2013).  
Areas of focus: 
Will contests

 

Trust contests

 

Undue influence claims

 

Tax issues

 

Removal of trustees or personal representatives

 

Breach of fiduciary duty claims

 

Fraudulent transfers

 

Trials and appeals

 
By working with Lommen Abdo in a will or trust dispute, you will have the benefit of working with an experienced estate planning attorney as well as experienced trial lawyers. We combine our skills and knowledge to work for the optimal result. 
At Lommen Abdo, we will give you a straightforward assessment about your dispute. You can be sure we will resolve the case with as little time and expense as possible under the circumstances.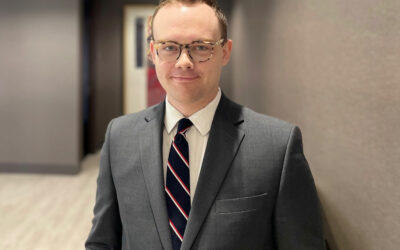 At Lommen Abdo, we are always looking to bring in the best attorneys to serve the needs of our clients in Minnesota and Wisconsin. We are very happy to introduce the newest member of our team, attorney Nathan Heffernan. Nathan's practice is focused on business and...
Do you have a legal question? Contact us today. We are here to help you!