Legal Advocates in Burnsville, MN
In the heart of Burnsville, our team at Lommen Abdo stands ready to be your beacon of legal support. We understand that facing legal challenges can be a daunting experience, often marked by complexity, uncertainty, and a host of emotions. That's why we're dedicated to being more than just attorneys; we're your partners in navigating the intricate pathways of the legal world. 
With a deep commitment to excellence and a passion for justice, we have established ourselves as a pillar of the Burnsville community. Our attorneys bring a wealth of experience, an unwavering dedication to our clients, and a reputation for achieving favorable outcomes across a wide spectrum of legal matters. 
At Lommen Abdo, we believe that every case is a unique opportunity to make a positive impact on the lives of our clients. Whether you're a business owner seeking adept counsel, an individual navigating a personal injury claim, or a family facing complex legal issues, our team is here to offer you the advice and support you need. We pride ourselves on providing personalized attention, open communication, and innovative solutions tailored to your specific situation. 
Appeals & Appellate Lawyer Burnsville
Our seasoned appellate lawyers in Burnsville bring a wealth of experience to the table when it comes to handling cases at the appellate level. With a deep understanding of the intricacies of the appellate process, they employ strategic advocacy techniques to provide robust support for clients seeking to challenge or defend court decisions. Whether you're pursuing an appeal or defending a favorable judgment, our team is dedicated to navigating the complexities of the appellate system to ensure the best possible outcome for your case. 
Burnsville Business + Corporate Lawyer
In the realm of business and corporate law, our team in Burnsville excels at guiding businesses through the often intricate legal landscape. Beyond routine matters, we are equipped to handle complex situations such as contract negotiations and dispute resolution. Our focus is not only on safeguarding your current interests but also on fostering an environment where your business operations can thrive. With a keen eye on your long-term success, we provide comprehensive legal support tailored to the unique needs of your enterprise. 
Catastrophic Injury Lawyer in Burnsville
Cases involving catastrophic injuries are profoundly impactful, often resulting in life-altering consequences for the individuals involved. In Burnsville, our dedicated catastrophic injury lawyers are not only well-versed in the legal nuances of such cases but also approach them with a passion for justice. We advocate tirelessly for those who have suffered severe injuries due to accidents or negligence, ensuring they receive the compensation and support they rightfully deserve. Rest assured, our team is committed to seeking justice and providing the necessary resources for a brighter future. 
Burnsville Construction Lawyer
We provide comprehensive legal counsel to contractors, developers, and property owners, ensuring that projects proceed smoothly from inception to completion. Our team is well-versed in the intricacies of construction law, allowing us to offer proactive advice and strategic guidance at every stage of your project, from contract negotiation to dispute resolution. 
Employment Law Attorney in Burnsville
From addressing workplace discrimination to handling wage disputes and employment contracts, our attorneys are committed to safeguarding your rights in the workplace. We understand the dynamic nature of employment law and strive to provide practical, tailored solutions that protect both employees and employers, creating a fair and inclusive work environment. 
Burnsville Estate + Trust Lawyer
Plan for the future with assurance by partnering with our estate + trust lawyers. They offer comprehensive estate planning services, including wills, trusts, and probate administration, ensuring your assets are managed and your loved ones are cared for. With a personalized approach, we help you navigate the complexities of estate law to secure a legacy that reflects your values and protects the well-being of your family. 
Family Law Attorney in Burnsville
In times of family-related challenges, our compassionate family law attorneys are here to guide you. They focus on areas such as divorce, child custody, and domestic matters, protecting your family's best interests. With a deep understanding of the emotional complexities involved, our team provides empathetic support and strategic advocacy to help you navigate through these sensitive issues. 
Burnsville Litigation Lawyer
Our skilled litigation lawyers are equipped to advocate for your rights, craft strategic approaches, and attain favorable outcomes for your case when disputes arise. Whether through negotiation, mediation, or courtroom representation, we leverage our extensive experience to ensure your interests are effectively championed and your desired resolutions are achieved. 
Medical Malpractice Lawyer in Burnsville
Our lawyers possess the knowledge to handle intricate cases involving medical negligence. They are dedicated to ensuring that individuals affected by medical errors receive rightful compensation for their suffering. With a deep understanding of both the legal and medical aspects, we relentlessly pursue justice on behalf of our clients, holding healthcare providers accountable for their actions. 
Burnsville Professional Liability Attorneys
Lommen Abdo's attorneys are experienced in safeguarding professional reputations, providing vigorous defense against allegations of misconduct or liability claims. Our team understands the immense importance of professional integrity and works tirelessly to shield our clients from unwarranted reputational harm, allowing them to continue their careers with confidence and credibility.
Real Estate Lawyers in Burnsville
From property acquisitions to zoning issues, our team possesses the necessary legal acumen to facilitate successful real estate ventures. Our real estate attorneys offer strategic advice and meticulous due diligence to ensure that your transactions proceed smoothly, mitigating potential risks and maximizing the value of your investments. 
Burnsville Vaccine Law Attorneys
When it comes to the field of vaccine law, our attorneys protect your rights and interests, providing essential support to individuals and families affected by vaccine injuries. We stay at the forefront of this rapidly developing legal landscape to ensure that our clients receive the advocacy and compensation they deserve, helping them navigate through the complexities of vaccine-related claims. 
Certified Specialist Attorneys in Burnsville
Lommen Abdo proudly houses Certified Specialist attorneys, ensuring you receive top-tier legal counsel tailored to your specific needs. These specialists have demonstrated exceptional acumen in their respective fields, providing you with reliable guidance. With a team of certified specialists, we offer a level of proficiency and insight that sets us apart, giving our clients the confidence that they are receiving the highest caliber of legal representation. 
Experienced and Assertive Burnsville Attorneys
At Lommen Abdo, we're committed to providing you with the highest level of legal service. Contact us today to schedule a consultation and take the first step towards resolving your legal matters with confidence and legal acumen. 
Do you have a legal question? Contact us today. We are here to help you!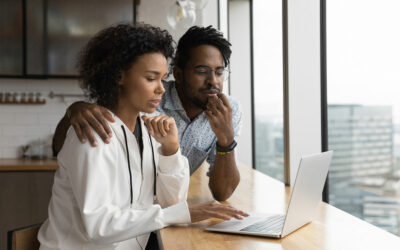 With any legal case, there are several factors to consider in deciding whether to appeal, as discussed in my previous blog, "To Appeal or Not to Appeal. That is the Question." But in addition to those factors, there are certain features of trust and estate matters in...