Green Bay Client-Centered Law Firm
Nestled on the shores of Lake Michigan, Green Bay stands as a vibrant city steeped in history, renowned for its deep-rooted love for football and a thriving community spirit. As the third-largest city in Wisconsin, it boasts a rich tapestry of businesses, families, and individuals, each with their own unique legal needs. 
At Lommen Abdo, we understand the intricate legal landscape of Green Bay and are committed to providing tailored solutions across a diverse spectrum of legal specialties. With our seasoned team of attorneys, you'll find a trusted partner to navigate any legal challenge you may face in this dynamic city. 
Appeals & Appellate Law in Green Bay
Our seasoned appellate lawyers excel at handling cases at the appellate level. This branch of law focuses on cases that are brought before an appellate court. With a strong track record of successful appeals, our attorneys have demonstrated their proficiency in navigating the complexities of appellate law. 
Green Bay Business + Corporate Law 
Navigating the intricate landscape of business and corporate law requires knowledge, experience, and dedication. Our business lawyers are adept at guiding businesses through various legal challenges, from contract negotiations to dispute resolution. With a keen understanding of local business dynamics, we help ensure your interests remain protected. 
Catastrophic Injury Law in Green Bay
Catastrophic injury law involves cases where individuals have sustained severe, life-altering injuries due to accidents or negligence. Our experienced catastrophic injury lawyers are dedicated to seeking justice for those who've suffered such injuries. With deep empathy and a results-oriented approach, we strive to secure the compensation you deserve. 
Green Bay Construction Law
For construction-related legal matters, our construction lawyers provide comprehensive counsel to contractors, developers, and property owners. This area of law deals with legal aspects surrounding construction projects, ensuring that your projects proceed smoothly from inception to completion. With extensive experience in Green Bay's construction industry, we are well-equipped to address any legal hurdles. 
Employment Law in Green Bay
Workplace issues can be complex and challenging to navigate. Our employment law attorneys are committed to safeguarding your rights in the workplace. This includes addressing matters such as discrimination, wage disputes, and employment contracts. With a deep understanding of local labor laws, we provide compassionate guidance to protect your interests. 
Green Bay Estate + Trust Law 
Planning for the future is essential. Our estate and trust lawyers offer comprehensive estate planning services, including wills, trusts, and probate administration. This area of law focuses on managing and distributing assets in accordance with your wishes. With a deep respect for your unique circumstances, we ensure your loved ones are cared for. 
Family Law in Green Bay
In times of family-related challenges, our compassionate family law attorneys are here to guide you. With vast experience in areas such as divorce, child custody, and domestic matters, we prioritize protecting your family's best interests. With a sensitive approach, we navigate these emotional legal processes to achieve the best outcomes for you and your loved ones. 
Green Bay Litigation Law
When disputes arise, our skilled litigation lawyers step in. With a focus on civil litigation, they advocate for your rights, craft strategic approaches, and work tirelessly to attain favorable outcomes for your case. With a proven track record of successful litigation, our attorneys are equipped to handle a wide range of legal disputes. 
Medical Malpractice Law in Green Bay
Our lawyers possess the experience to handle intricate cases involving medical negligence. They are dedicated to ensuring that individuals affected by medical errors receive rightful compensation for their suffering. With a thorough understanding of both medical and legal intricacies, we provide comprehensive representation in medical malpractice cases. 
Green Bay Professional Liability Law 
Safeguarding professional reputations is paramount. Our attorneys are experienced in providing vigorous defense against allegations of misconduct or liability claims. With a deep understanding of the unique challenges faced by professionals, we work tirelessly to protect your reputation and livelihood. 
Real Estate Law in Green Bay
The complexities of real estate transactions necessitate advanced legal guidance. From property acquisitions to zoning issues, our lawyers possess the necessary acumen to facilitate successful real estate ventures. With a thorough understanding of Green Bay's real estate landscape, we provide top-notch legal advice to help you navigate this dynamic market. 
Green Bay Vaccine Law
In the evolving field of vaccine law, our attorneys protect your rights and interests, providing essential support to individuals and families affected by vaccine injuries. With a comprehensive understanding of vaccine-related legal matters, we are dedicated to securing the best outcomes for our clients. 
Certified Specialist Attorneys in Green Bay
Lommen Abdo proudly houses Certified Specialist attorneys, ensuring you receive top-tier legal counsel tailored to your specific needs. These specialists have demonstrated exceptional knowledge and care in their respective fields, providing you with reliable guidance. 
Green Bay Electronic Litigator 
The electronic litigator service offered by Lommen Abdo is designed to assist clients in navigating the complexities of electronic discovery, data privacy, and cybersecurity issues. Electronic Litigator utilizes its powerful technology assets to provide thorough yet efficient document analysis for both paper and electronic documents and maximizes their presentation in litigation.  
Get Started On Your Case
In choosing Lommen Abdo as your legal partner in Green Bay, you're selecting a team of dedicated professionals with a proven track record of success across a diverse range of legal specialties. Our commitment to providing top-tier legal counsel tailored to your specific needs is unwavering. Whether you're facing a complex business matter, a personal injury case, or a family-related challenge, we're here to guide you every step of the way. 
Contact us today for a consultation and experience the difference our dedicated legal team can make for you. 
Do you have a legal question? Contact us today. We are here to help you!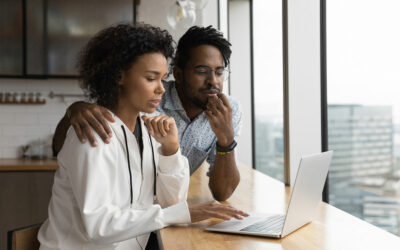 With any legal case, there are several factors to consider in deciding whether to appeal, as discussed in my previous blog, "To Appeal or Not to Appeal. That is the Question." But in addition to those factors, there are certain features of trust and estate matters in...