Insurance Claims Lawyer & Attorney Minnesota + Wisconsin
Our insurance team knows and understands the insurance industry. They use their knowledge and experience to delve deep into the issues, untangling verbiage and litigating when necessary. They represent both corporate and individual clients and enjoy the challenge of insurance cases, as well as acquiring rapid and favorable outcomes for those they represent. 
Insurance Attorneys You Can Trust
In addition to the firm's extensive insurance coverage experience, several of Lommen Abdo's coverage attorneys have published and spoken on coverage issues to claims professionals and other attorneys.
Attorneys John Crawford and Lauren Nuffort serve as Co-Editors of the Minnesota Insurance Law Deskbook, a 26-chapter deskbook which is a practical, authoritative resource on Minnesota insurance coverage issues, including general issues such as rules of construction and policy interpretation, reservation of rights, duties of the insured and insurer, and more specific insurance coverages such as automobile insurance, homeowners' insurance, commercial general liability insurance, and professional liability insurance. The 5th edition of the Deskbook, which is published by Minnesota Continuing Legal Education, was updated in 2021. 
In addition to editing the Deskbook, John Crawford authored chapter six of the Deskbook entitled "Duty to Defend" and Lauren Nuffort authored two chapters, "Misrepresentation or Omission in Applications for Insurance" and "Fire and Property Insurance." 
Additionally, attorney Barry O'Neil co-authored the chapter entitled "Agent and Broker Liability."  Attorneys Kay Nord Hunt and Michelle Kuhl co-authored chapter 14, "Select Commercial General Liability Policy Exclusions."  
Insurance Attorneys Serving Minnesota + Wisconsin
Lommen Abdo's insurance lawyers not only apply insurance law; they have helped create the law in both Minnesota and Wisconsin. Dozens of reported insurance decisions, both for corporate and individual clients, reflect Lommen Abdo's influence on the insurance field during the past eight decades. Lommen Abdo's detailed contractual analysis and skillful negotiations can often bring a matter to a swift conclusion. If not, our attorneys are highly skilled at declaratory judgment actions, dispositive motions, arbitrations and trial. 
Insurance policies sold to corporate policyholders protect against a wide variety of risks, including liability or loss resulting from property damage, bodily injury, business-auto policies, defective products, data breaches and other internet-related claims, mass torts, business interruption, man-made and natural disasters, business torts, environmental damage, employment claims, professional liability, and crime/fraud. The major types of insurance policies purchased by corporate policyholders include general liability policies, directors and officers liability policies, fiduciary liability policies, employment practices liability policies, errors and omissions and professional liability policies, first-party property and business interruption policies, cyber liability, title insurance, marine insurance, crime/fraud policies, environmental impairment policies, and a wide variety of specialty products, such as cargo policies. Insurance programs sold to and purchased by corporate policyholders can include several layers of insurance, with a primary insurance policy that sits above a deductible (or self-insured retention) and, at times, multiple layers of excess policies sitting above the primary policy. Large claims can often implicate coverage under dozens of policies sometimes spanning years or decades. 
In contrast, individual policyholders typically purchase homeowners or renters insurance, auto insurance, life insurance, health insurance, disability and/or long-term care insurance, and sometimes specialty insurance, such as coverage for jewelry or works of art, travel insurance, etc.
Areas of focus: 
Commercial general liability

 

First-party property losses

 

Construction defect

 

Personal auto

 

No-Fault Coverages

 

Business auto

 

Cargo/transportation losses

 

Medical device/products liability

 

Excess/umbrella policies

 

Directors & officers' liability

 

Environmental liability

 

Intellectual property

 

Employment practices liability

 

Crime/fidelity losses

 

Defamation/invasion of privacy

 

Title insurance

 

Workers' compensation

 

Miller-Shugart agreements

 

Bad faith

 

Reinsurance

 
Looking for an Insurance Attorney near Minnesota and Wisconsin?
Insurance companies and policyholders dealing with significant losses call on Lommen Abdo for advice and assistance in pursuing coverage or responding to claims for coverage. In the event of a dispute over coverage for a particular claim, the parties may end up in litigation, arbitration, or mediation to resolve their differences. If the parties proceed to litigation, the case may proceed in either federal or state court, even though substantive insurance law issues are decided as a matter of state law. Some insurance policies require the parties to resolve coverage disputes through arbitration. Claims beyond the policy may arise with an excess verdict or a bad faith claim. 
The firm's coverage lawyers possess a breadth of knowledge and skill in the major property and casualty insurance lines, as well as in many specialty coverage areas. 
How do you as an Insurance Defense Litigation attorney work with insurance companies?
What is the process of a typical insurance defense case, from the
initial
claim to resolution?
What do you recommend an insurance subrogation department do upon receipt of a new claim?

 



Why
would
clients who are having problems with insurance companies come to you?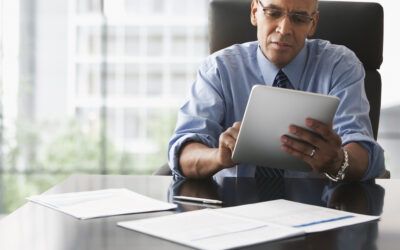 Insurance defense is a legal practice area that involves representing insureds in various civil litigation matters but typically involving the defense of liability claims. In Minnesota, insurance defense plays an important role in protecting the interests of insureds....
Do you have a legal question? Contact us today. We are here to help you!