Caring and Collaborative Law Firm in Shakopee
Navigating the world of legal matters can often feel like traversing a complex labyrinth. From intricate statutes to nuanced court proceedings, the realm of law is a landscape laden with challenges. Whether you're facing a business dispute, personal injury claim, or any other legal concern, the overwhelming nature of these issues is a common sentiment. 
At Lommen Abdo, we're honored to be your reliable partner in legal matters right here in Shakopee. Our team of skilled legal professionals is dedicated to providing exceptional expertise across a wide range of legal areas. From business law to personal injury cases, we are committed to delivering personalized and effective legal solutions tailored to your unique needs. 
Appeals & Appellate Lawyer in Shakopee
When legal decisions require a fresh perspective, our appeals & appellate lawyers in Shakopee are here to offer insightful guidance. With a profound understanding of appellate law, we provide strategic advice and unwavering advocacy to ensure the best possible outcome for your case. 
Shakopee Business + Corporate Lawyer
Navigating the intricate landscape of business law is made simpler with our business + corporate lawyers in Shakopee. Whether you're a startup or an established business, we provide tailored legal solutions that protect your interests, resolve disputes, and promote growth. 
Catastrophic Injury Lawyers in Shakopee
Facing life-altering injuries can be overwhelming, but you don't have to face it alone. Our catastrophic injury lawyers in Shakopee are dedicated to advocating for individuals who have suffered severe injuries due to accidents or negligence. We tirelessly strive to secure the compensation needed for your recovery and support. 
Shakopee Construction Lawyers
Our construction lawyers in Shakopee are your trusted partners in navigating the legal complexities of the construction industry. Whether you're a contractor, developer, or property owner, we provide comprehensive legal counsel to ensure your projects progress seamlessly from inception to completion. 
Employment Law Attorney in Shakopee
If you're dealing with workplace challenges, our Shakopee employment law attorneys are here to protect your rights. From discrimination issues to employment contracts, we provide strategic guidance and strong representation to safeguard your interests. 
Shakopee Estate + Trust Lawyers
Secure your future with confidence by partnering with the Shakopee estate + trust lawyers at Lommen Abdo. We offer comprehensive estate planning services, including wills, trusts, and probate administration, ensuring your assets are managed and your loved ones are cared for. 
Family Law Attorneys in Shakopee, MN
In times of family-related challenges, our compassionate family law attorneys in Shakopee are here to guide you. Whether it's divorce, child custody, or other family matters, we offer empathetic legal support tailored to your unique situation. 
Shakopee Litigation Lawyers
If it's necessary to resolve your case in court, our skilled litigation lawyers in Shakopee are ready to advocate for your rights. With a focus on civil litigation, we craft strategic approaches and work tirelessly to achieve favorable outcomes for your case. 
Medical Malpractice Lawyers in Shakopee
Our Shakopee medical malpractice lawyers navigate complex cases involving medical negligence. We strive to ensure individuals affected by medical errors receive rightful compensation for their suffering. 
Shakopee Professional Liability Attorneys
Protecting your professional reputation is paramount. Our professional liability attorneys in Shakopee offer a robust defense against allegations of misconduct or liability claims, ensuring your career remains intact. 
Real Estate Lawyers in Shakopee
Navigating real estate law in Shakopee is made simpler with our experienced attorneys. From property transactions to zoning matters, we provide the legal expertise necessary for successful real estate ventures. 
Shakopee Vaccine Law Attorneys
In the dynamic field of vaccine law, our attorneys are here to protect your rights and interests. We provide essential support to individuals and families affected by vaccine injuries, ensuring your legal needs are met. 
Electronic Litigator in Shakopee
Our electronic litigation service is tailored to meet the demands of the modern legal landscape. This service is designed to use powerful technology to streamline the legal process, saving time and resources while maximizing the effectiveness of your case.   
Trust Lommen Abdo's electronic litigation service to handle the intricacies of digital evidence and document analysis in your legal matters. Contact us today to discuss your electronic litigation needs and benefit from our experience in navigating the digital landscape. 
Shakopee Certified Specialist Attorneys 
Lommen Abdo is proud to have Certified Specialist Attorneys in Shakopee. With demonstrated expertise in their respective fields, these specialists offer tailored legal counsel that addresses your specific needs. 
Experience the Lommen Abdo Difference in Shakopee
Contact us today for a consultation and discover the warmth, expertise, and dedication of having dedicated legal advocates by your side at Lommen Abdo. Whether your legal needs are intricate business matters or personal injury cases, our attorneys are dedicated to achieving the best outcomes for you. Your legal journey begins with Lommen Abdo. 
Do you have a legal question? Contact us today. We are here to help you!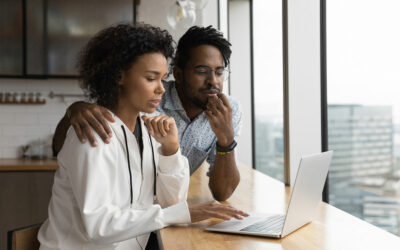 With any legal case, there are several factors to consider in deciding whether to appeal, as discussed in my previous blog, "To Appeal or Not to Appeal. That is the Question." But in addition to those factors, there are certain features of trust and estate matters in...