Employment Law Minnesota + Wisconsin
As part of our practice, we make an effort to learn about the business needs of our clients.  We are continuously exploring the trends and challenges facing our clients so that we can anticipate issues and provide timely advice. 
Employment Law Attorneys You Can Trust in Minnesota and Wisconsin
Our employment practice group provides representation related to employment policies, procedures and best practices; investigation and training; and claim resolution assistance.  We also have an employment litigation practice if matters must be litigated. 
Areas of focus: 
Executive compensation

 

Severance packages

 

Wage and hour 

 

Handbook preparation and guidance

 

Privacy and confidentiality

 

Employment audits

 

Leave and absence 

 

Workplace health and safety 

 

Employee discipline

 

Hiring and termination

 

Employment agreements

 

Separation agreements

 

Non-compete agreements

 

Compliance

 

Harassment/discrimination

 

Employee/independent contractor 

 
Our strong litigation foundation gives us a valuable perspective to work with managers and human resource professionals on prevention issues, including compliance with state and federal law and furnishing analysis and recommendations regarding the complex issues that they face in today's workforce.  We are your advocates in the courtroom and in your conference room.  Our broad-based experience ranges from representing individuals and corporations locally and nationally. 
Experienced Minnesota Employment Law Attorneys
Business growth comes with increased challenges in the world of employment law. Our knowledgeable team can examine your hiring and employment practices to make sure your employee/employer relationship is well defined and to head off potential issues before they happen. We can also help you prepare or review employee handbooks, as well as your disciplinary procedures, to make sure policies are in line with state and federal guidelines, and to help you maintain your workforce. When the time comes to end the working relationship, our team will help you document the disciplinary process, gather the necessary paperwork, and draft notices.  
Strong Legal Representation for Minnesota Employees
When cases do arise, our employment law team has extensive experience representing individuals and businesses needing to file a claim. From cases of workplace retaliation, harassment, discrimination, to issues with wages – including failures to meet local or national minimum wage requirements, employees being incorrectly classified, and compliance concerns with overtime laws, we can prepare and present a case that gives you the best chances of success. 
Employment Litigation
Our employment litigation attorneys represent clients in state and federal courts and administrative tribunals, state and local administrative agencies as well as in the various alternatives to litigation, including mediations, arbitrations and other dispute resolution methods.  We regularly handle cases from the pre-litigation stage, providing counseling and investigation of claims, through litigation and appeals. 
The firm's vast experience in both commercial and employment matters makes us especially qualified to represent clients in a full range of business and employment disputes.   
Our attorneys are your advocates in both the courtroom and the conference room.  Our broad-based experience ranges from representing individuals to corporations.  Our team includes certified civil trial specialists and attorneys recognized as Minnesota Super Lawyers.  
What issues come up most in employment law litigation?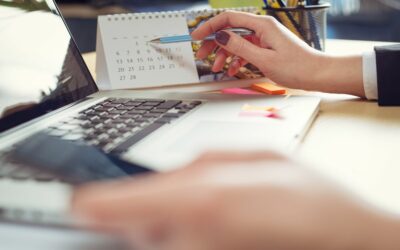 The 2013 amendments to the Minnesota Rules of Civil Procedure enacted substantial changes to Rule 5.04(a), which now plays a crucial role in determining the timeliness of filing a case. It brought about significant change to the long-standing practice of so-called...
Do you have a legal question? Contact us today. We are here to help you!