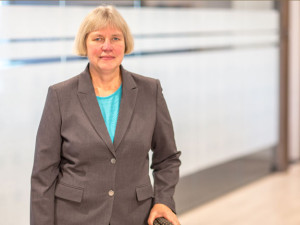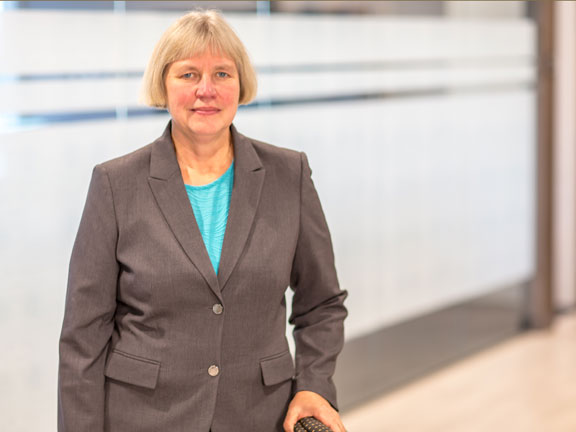 Best Lawyers has named Kay Nord Hunt of Lommen Abdo as the "Minneapolis Best Lawyers Appellate Practice Lawyer of the Year" for 2012. Best Lawyers is one of the oldest and most respected peer-review publications in the legal profession.
Steven Naifeh, President of Best Lawyers, says, "We continue to believe – as we have believed for more than 25 years – that recognition by one's peers is the most meaningful form of praise in the legal profession. We would like to congratulate Kay Nord Hunt on being selected as the 'Minneapolis Best Lawyers Appellate Practice Lawyer of the Year' for 2012."
Having handled more than 500 appeals in state and federal courts, Ms. Hunt, chair of Lommen Abdo's Appellate Practice, notes that there is a distinction between trial work and appellate advocacy that is sometimes difficult to discern when you are close to a case. "Appellate counsel see the case the same way an appellate court does — from a written record. The appellate advocate can make more objective decisions than the trial attorney about which facts are most beneficial, which issues were best preserved for appeal, and which issues present the best avenues for appeal," Ms. Hunt states. The best appellate lawyers understand how appellate judges think, they know the standards of review, and they can focus on making the appeal as persuasive as possible. Because of her expertise in appellate practice, she works directly with clients and also regularly associates with other law firms to assist them with their appeals.
As Lommen Abdo is a broad-based litigation firm, Ms. Hunt has handled appeals in virtually every area of the law. She represents clients in disputes involving securities, liens, insurance, employment, contracts, bankruptcy, family law, medical malpractice and many other matters. She works closely with trial lawyers and handles temporary injunctions, certification matters and other complex hearings; she prepares or responds to motions to exclude expert testimony, motions for summary judgment and other dispositive motions, motions seeking sanctions and post-trial motions; she monitors trials to preserve issues on appeal; she prepares trial briefs; and she handles mandamus or interlocutory appeals.
Ms. Hunt is also a member of the American Academy of Appellate Lawyers, is in the list of Top 100 Minnesota Super Lawyers® and included in the Super Lawyers® list in the area of appellate advocacy. She is also an adjunct professor at the University of St. Thomas School of Law.

After more than a quarter of a century in publication, Best Lawyers is designating "Lawyers of the Year" in high-profile legal specialties in large legal communities. Only a single lawyer in each specialty in each community is being honored as the "Lawyer of the Year."
Best Lawyers compiles its lists of outstanding attorneys by conducting exhaustive peer-review surveys in which thousands of leading lawyers confidentially evaluate their professional peers. The current, 18th edition of The Best Lawyers in America (2012) is based on more than 3.9 million detailed evaluations of lawyers by other lawyers.
The lawyers being honored as "Lawyers of the Year" have received particularly high ratings in our surveys by earning a high level of respect among their peers for their abilities, professionalism, and integrity.