You come first.
Minnesota + Wisconsin Law Firm
At Lommen Abdo, You Truly Come First
Our client-focused approach puts you, your goals and your hopes for your case at the center of what we do. While we won't over-staff your legal team, we do draw on the collective knowledge of our team to pursue your goals on your behalf. We bring big-firm knowledge and experience to you and hire attorneys who genuinely care. 
Our Spirit of Collaboration
Because our clients are the center of our work, we collaborate to ensure the best outcomes. To our clients, it feels as though they have a big firm of attorneys working on their behalf, but they also have direct access to their attorney and don't need to wade through support staff to get their questions answered. Bottom line? We focus on the efficient delivery of legal services. The cumulative experience of our past careers, community engagement, involvement with cases similar to yours and our team-based focus is unique and benefits you throughout your entire case. 
Caring for Our Clients + Ourselves
From leadership to associates, from shareholders to paralegals and our administrative team, we model a "work to live, not live to work" focus. We believe that being a part of our communities makes us better lawyers, and gives us the experience needed to be creative when it comes to solving complex legal matters. We spend time with our families, engage with local businesses and network with industry professionals, developing relationships – and friendships – that ultimately best serves our clients. 
Clients We Represent Throughout Minnesota + Wisconsin
Lommen Abdo has its roots in the 1940s. It has taken on leadership roles in national anti-trust, mass tort, vaccine, and legal malpractice litigation matters. Once known as an insurance defense firm, over the past three decades its litigation focus has shifted to include commercial litigation, medical malpractice, wrongful death and other complex litigation and appeals.
The firm has also expanded its corporate practice in the areas of mergers and acquisitions, tax and estate planning practice. It has also expanded the business practice of its Hudson office, which was opened 30 years ago. Through the years, Lommen Abdo has continued to successfully reposition its overall practice with several strategic mergers and lateral hires. 
Photo: John P. Lommen and E. John Abdo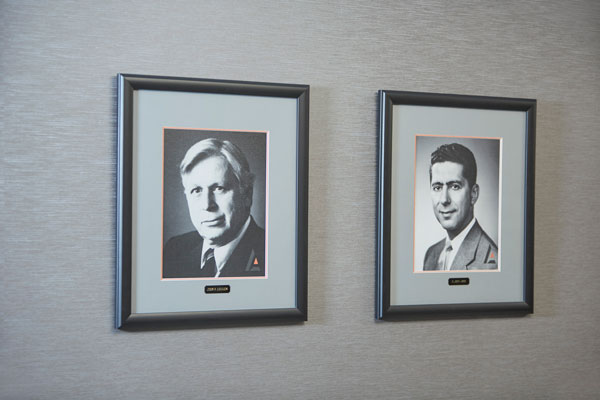 Do you have a legal question? Contact us today. We are here to help you!
We Work for You
Sometimes legal matters can be daunting. Lommen Abdo knows that people may be uneasy contacting a lawyer regarding personal or family matters. We work to give you peace of mind whether you need to write a will, do more complex estate planning, complete a real estate transaction, resolve a tax matter or need to get a divorce or address other tough family law matters. 
We listen. We ask questions. We propose solutions. We listen again. We present options and make sure you understand the pros and cons of each. We handle disagreements with tact and deliberation. We strive for effective resolution. We charge reasonable fees. When you receive our invoice, you'll see exactly what services and costs are being billed. 
Our Experience Matters
There are lots of lawyers out there. Who do you want as your advocate? At Lommen Abdo, legal acumen is a given. It's how we use it on your behalf that makes us the law firm with whom you want to do business. We call upon the resources of our entire law firm on your behalf. Our collective experience is both deep and broad — and we talk to each other to make sure we've uncovered the best possible approach to handling your matter. We're competitive on your behalf. 
Success requires experience, focus, preparedness, tenacity and a true client partnership. That's true whether you are looking for a trial lawyer, a corporate attorney, an estate planner, a divorce attorney or a tax lawyer. Lommen Abdo wants to be your legal partner. 
Fewer than 3% of all registered attorneys in Minnesota are certified specialists in their field.  Lommen Abdo is pleased to announce that more than 20% of their attorneys are MSBA certified specialists.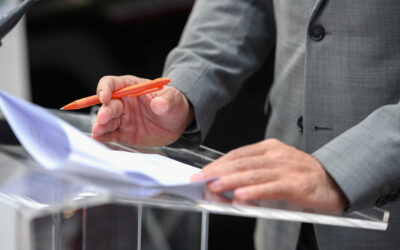 In the legal realm, summary judgment is a crucial procedural tool that allows parties to seek a prompt resolution of a case without going through a full trial. Prevailing on summary judgment is much less costly than proceeding through trial. To succeed in obtaining a...
"I worked with several attorneys in this law firm and they ALL have been excellent. They are fair, ethical, fair when it comes to billing. They have great communication. I recommend them for any legal help."
"Top of the line representation. These are the folks you want on your side."
Trustworthy Leadership
Lommen Abdo attorneys are the attorneys that other attorneys want to work with when they need focus outside their fields or representation for themselves. Over and over, other attorneys have identified the attorneys of Lommen Abdo as preeminent litigators, appellate advocates, business lawyers, tax attorneys, estate planners and corporate counsel. 
Marc Johannsen serves as President of the firm. Board members of the firm include Barry O'Neil, Cameron Kelly, Jamie Johnson, Lauren Nuffort, Sara Wilson, and Bob Abdo.