Construction Law Minnesota + Wisconsin
Our construction practice attorneys consistently strive to be the best. As part of our practice, our goal is to consistently explore the challenges our clients face, foresee their needs, and then step in with timely guidance and recommendations. 
Experienced MN + WI Construction Lawyers
Our construction practice focuses on transactional and litigation services for construction clients.  
Our transactional services include contract preparation and review, compliance review, regulatory compliance (OSHA, Department of Labor and Industry; Department of Commerce), buy/sell agreements, land use planning and zoning development. These services are key to our clients' success and can mean the difference between a well thought out and successful construction project and one marred with legal issues down the line. 
Litigation services for our construction clients include contract disputes, warranty compliance, construction defect prosecution and defense, insurance coverage and defense (including tenders of defense and indemnification, reservation of rights), general litigation and ADR, payment collection, including mechanic's lien filing and prosecution and bond claims litigation and property subrogation. This area of the law can be complicated, but our attorneys know the ins and outs of the industry and are undeterred by complicated and multi-faceted cases. 
Mike Moline has a national trial practice concentrating on construction defects, products liability, commercial litigation and first-party insurance coverage claims. He has tried more than 50 jury trials and argued more than 500 binding arbitrations. Keith Broady handles wage and hour claims against contractors by unions, title disputes in state and federal courts and the drafting of effective and protective construction contracts. Kathleen Loucks represents individuals and associations in construction defect cases and defends general contractors, subcontractors and window manufacturers in state and federal courts and in arbitration. Keith Broady, Reid Lindquist, Barry O'Neil, Mike Moline and Kay Nord Hunt are included in the list of Minnesota Super Lawyers and Lauren Nuffort is included in the list of Minnesota Rising Stars. 
Transactional Services for Construction Clients in Minnesota and Wisconsin
Clients who seek out Lommen Abdo for transactional services are generally general contractors, subcontractors, property owners, property management companies, commercial and residential associations, developers, manufacturers of building products as well as minority-owned businesses, and independent contractors with respect to union compliance.
These clients could be looking for one or multiple services, and our attorneys are ready to help handle and all of the minutiae of these transactional services.
Business Formation
Lommen Abdo attorneys assist with entity selection and formation as well as ongoing corporate governance and compliance, including preparation of organizational documents, shareholder/member control agreements, and corporate resolutions.
Contract Review, Drafting and Negotiation
Lommen Abdo attorneys efficiently review, negotiate and prepare construction contracts, and project acquisition and development documents.
Employment Law
Attorneys assist with matters including W-2 employment, independent contractor compliance, subcontractor issues and disputes, wage & hour compliance, union negotiations and grievances, independent contractor compliance.
Insurance Coverage
Attorneys advise and represent insurers and insureds in insurance coverage review and opinions as well as liability insurance claim defense.
Sale, Acquisition, and Financing
Attorneys routinely assist construction industry clients with stock and asset sales and acquisitions. Services include working with lending institutions with respect to project financing and loan disbursement.
Surety and Bonds
Attorneys assist clients in litigation and ADR involving public and private performance and payment bond disputes.
Regulatory and Licensing
Attorneys assist construction industry clients in matters involving regulatory entities including the Department of Labor and Industry, OSHA, and the Department of Commerce, as well as local municipal licensing authorities.
Additional services
Lommen Abdo attorneys are also glad to help with sale, acquisition, and financing when it comes to construction deals and succession planning for businesses.
Litigation Services for Construction Clients
The Lommen Abdo construction team regularly handles cases for clients through their general liability insurance. Representing a wide range of clients, such as property owners of residential, commercial and multi-family estates gives our team a breadth of knowledge and experience they continue to apply to all matters. Plaintiffs who hire Lommen Abdo can be sure of our ability to provide general legal advice regarding construction issues, defects and disputes as well as liability claim analysis (both for the defense and prosecution). Our clients can rest assured that we can handle litigation and property appraisal, construction defect cases and that representation by Lommen Abdo includes document review, litigation and ADR, and appeals.
Construction Defect Litigation for HOAs, Contractors, Subcontractors, and Others
We are happy to help with the following areas:
HOA-Claim review and analysis
Engage with forensic experts to provide construction opinions
Prosecute claims for defect remediation
General contractors and subcontractors-Contract review, preparation and negotiation
Contract compliance
Mechanic's Lien Claims and Collections
Our team is adept at filing mechanic's lien statements as well as assisting with foreclosure of mechanic's liens.
Additional Services
We are happy to provide the following services for our litigation clients:
Insurance Coverage Litigation
Owner or Association Property Damage Appraisals and Defense
Professional Liability Defense for Design Professionals including Architects and Engineers:
Real Estate Disputes
Tax and Title Insurance Disputes
Warranty and Breach of Contract Litigation
Representative Cases  
Nelson et al. v. Frana Companies et al., United States District Court for the District of Minnesota Case No. 13-CV-02219, Findings of Fact and Conclusions of Law filed March 30, 2017
Engineering & Construction Innovations, Inc. v. L.H. Bolduc Co., Inc., 825 N.W.2d 695 (Minn. 2013)
Auto-Owners Insurance v. Second Chance Investments, 827 N.W.2d 766 (Minn. 2013) (Read more.)
Blue Star Plumbing v. Herges – Unpublished Minn. Ct. of App. April 9, 2012
Rowe Construction v. Title Mark – Unpublished Minn. Ct. of App. March 29, 2011
Upper Minnetonka Yacht Club v. City of Shorewood, 770 N.W.2d 184 (Minn. Ct. App. 2009)
JEM Acres, LLC v. Bruno, 764 N.W.2d 77 (Minn. Ct. App. 2009)
Vlahos v. R & I Construction, 676 N.W.2d 672 (Minn. 2004)
American States Ins. Co. v. Ankrum, 651 N.W.2d 513 (Minn. Ct. App. 2002)
Reiter v. Honeywell, 104 F.3d 1071 (8th Cir. 1997)
Witcher Const. Co. v. Estes II Ltd. Partnership, 465 N.W.2d 404 (Minn. Ct. App. 1991)
Skip
What type of clients does the construction group serve?
We serve many groups, including: 
General Contractors

 

Subcontractors

 

Building Owners

 

Developers

 

Design Professionals

 

Insurers

 

Commercial and Residential Associations

 

Manufacturers of building products and materials

 

Life safety companies

 

Job site injuries and OSHA investigations

 
There are many industries within construction, which specific industries do you serve?
We serve several industries including the following: 
Commercial

 

Residential (single family and multi-family (i.e. condominiums, townhomes, etc.))

Agricultural 

 

Light industrial

 
How does the construction team at Lommen Abdo help clients minimize and manage risk?
We have many ways of managing risk for our clients, including claim mitigation, pre-closing inspections, punch list negotiations, AIA contracts and contract development (both drafting and preparing). Reach out today to learn more about how we can mitigate risk for you.
If there has been a structural failure, what process does the team at Lommen Abdo implement to represent the client?
Our process begins with us recommending and helping you select engineering professionals to assess the structural damage and remediation expense. Next, we'll work with our client and engineering professionals to assess the of scope of repair. After assessing the scope, we'll help with the selection of remediation contractors and finally, we'll pursue claims for payment for remediation. 
How does the mediation process work within the construction industry?
The mediation process works much like that in other civil cases. Minn Stat 327A does provide for an available construction claim mediation procedure to attempt to resolve claims. Generally, parties engage in mediation with the assistance of an experienced attorney or retired judge with construction litigation experience in order to mutually resolve disputes.
What are the most common mistakes contractors include in their contracts?
The biggest mistake we often see is that contractors don't have a contract to begin with. This can lead to problems down the road, and we suggest working with an attorney to help draw up contracts to protect yourself. Another common mistake we see is failure to include proper indemnification provisions and proper mechanic's lien notices. 
What is most important in the construction industry to include on the company's General Liability insurance policy?
If available, coverage for breach of contract, and/or coverage for indemnification of others for their own negligence. 
What are some strategies for avoiding construction defect disputes and litigation?
How do you approach defending a lawsuit involving a serious injury at a construction site?
Why are contracts so important in construction defect litigation?
How does someone choose the "right lawyer" to handle a construction or real estate dispute?
What are common factors in construction defect cases?

 



What are the types of defects or problems
you've
run into in construction litigation?
What types of issues arise in construction law cases that you handle?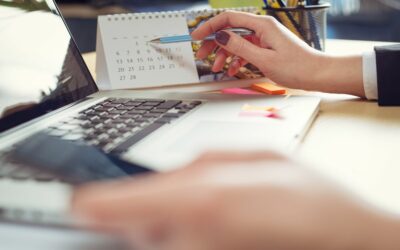 The 2013 amendments to the Minnesota Rules of Civil Procedure enacted substantial changes to Rule 5.04(a), which now plays a crucial role in determining the timeliness of filing a case. It brought about significant change to the long-standing practice of so-called...
Do you have a legal question? Contact us today. We are here to help you!