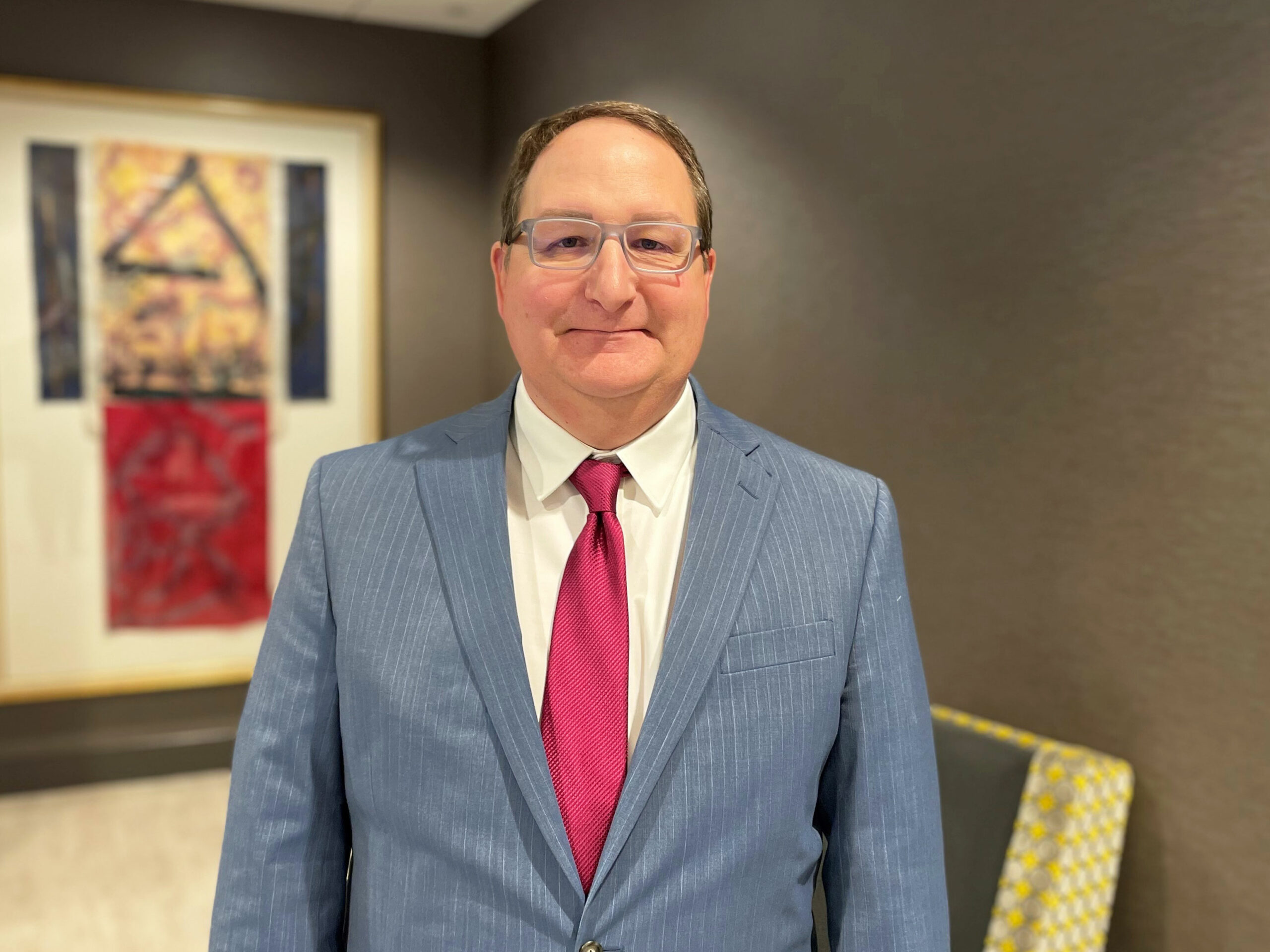 Joseph A. Wetch, Jr.
Areas of Practice: Insurance, Business + Corporate, Trademark Law, Civil Litigation, Construction, Contract Litigation, Personal injury Defense, Professional Liability, Class Actions, Negligence (Tort Law)
Office Location: Minneapolis, Minnesota / Hudson, Wisconsin
Direct: 612.336.9335 / Email: jwetch@lommen.com 
Joseph A. Wetch, Jr. / Biography
Joseph Wetch has litigated cases in both federal and state courts since 2001.  Providing legal leadership to his clients, Joseph has focused on litigation in multiple areas including injury, commercial, construction law, contract disputes, and oil, gas and mineral cases.
Joseph has tried several cases to verdict in both North Dakota and Minnesota in both state and federal courts, most recently securing an October 2022 jury verdict five times the amount offered to settle.  He has also engaged in arbitration and administrative law cases.  His record includes dozens of mediations and other negotiated resolutions.  His legal judgment has helped him obtain superior results for his clients.
Joseph hosts a weekly podcast called Midwest Law Talk With Joseph Wetch which covers current issues in law including IP, technology, energy, and judicial perspectives.  He recently interviewed U.S. Rep. Kelly Armstrong (R-ND) and North Dakota Attorney General Drew Wrigley.
Recognized for his teaching potential, he has been invited to lecture on the use of medical records in litigation, the Family Medical Leave Act, the American's With Disabilities Act, intellectual property matters, trademark law, and on legal ethics.
Joseph is a veteran of the United States Army, with two years of reserve service and nearly seven years of active duty.  He served as both a combat medic and a licensed practical nurse.  His character and work ethic were heavily influenced by his miltary service in Texas, Georgia, Colorado and Germany.  Joseph is known for personal discipline, attention to detail, teamwork, motivating others toward a common goal, and selfless leadership.
He served as president of the State Bar Association of North Dakota from 2015 to 2016.  He served on the Board of Governors of the State Bar Association from 2011 to 2017 and on the Ethics Committee where governance of the state bar was involved.
He has been listed as a Great Plains Super Lawyer each year since 2011; is rated AV Preeminent® for the highest level of professional excellence by Martindale-Hubbell; is recognized by Chambers and Partners, USA Commercial Band in General Commercial Litigation; has been selected as a "Future Star" by Benchmark Litigation; and selected as a Fellow of the Litigation Counsel of America. He is an elected member of the American Law Institute, a fellow of the American Bar Foundation and numerous other state, local and national bar associations.
He holds a private pilot certificate and likes to go to the lake during the summer with his family.
Leadership + Activities
American Law Institute, 2016 to present
American Bar Foundation, Fellow
American Association for Justice
America Bar Association
State Bar Association of North Dakota
Cass County Bar Association
Minnesota State Bar Association
International Air and Transportation Safety Bar Association
Feedback
Mr. Joseph Wetch was my attorney on a personal injury case. He was very informative in every aspect of the progress of my case. He worked tirelessly to get the best results for me. I have great respect for him and his abilities. I will forever be grateful to him for his expertise.
Cheryl Brown
I want to start off by saying Joseph did a wonderful job. He truly has compassion for his clients and is truly concerned with doing what's right. His attention to details is amazing. He guaranteed that our case was well prepared and that we covered all of our basics at all times. No cutting corners. He truly shines within the courtroom. His ability to handle the facts and control the situation was great. His organization method allowed him to have every detail needed at his fingertips. I couldn't be more satisfied with him and his team. Well Done!
Dustin Hanson
Joseph performed legal services for me regarding a real estate situation and did as much as he could in my situation. His sincerity and honesty were unquestionable. He acted in a very professional manner and I would recommend him to anyone.
Curt Almlie
Joseph Wetch is an experienced attorney with excellent communication skills. He presents options and possible outcomes in a clear and forthright manner, is prompt and responsive with follow through and follow up. He did an outstanding job or me, and I recommend him highly.
Deb Dawson
Joe is thoughtful, extremely bright and well prepared. He and I have litigatged cases against each other and although I admire Joe, I don't necessarily want him against me in a court room. I would rather admire him from afar.
Mel Orchard
I was referred to Joe regarding an arbitration hearing; he provided a great product, worked well with us, our customer and the company we were dealing with. Hoping I don't need an attorney but when I do, I will call Joseph Wetch.
Doug Johnson
Joe is great to work with, well-versed in professional lines.
Lisa Kaufmann
Joe was very easy to work with and has great coaching skills. I would recommend him to friends and colleagues.
Darrell Byram
I have hired Joe numerous times over the years. One of Joe's gretest qualities is that he was familiar, not only with the facts of my case, but the law as it applied to my subject matter. Joe is very personable, available and punctual. These qualities are absolutely necessary for the proper administration of any case and I certainly feel comfortable retaining Joe again for any of my legal needs.
Samuel Johnson
Mr. Wetch has represented several of our firms and has performed exceptionally well. He brings a keen knowledge of the law and a passion for protecting the interests of his client – to deliver results that are far above and beyond the norm. Mr. Wetch has our best interests in mind and is always available when called upon. He leaves no detail behind in asserting our rights. It is a privilege to work with Joe Wetch and I strongly recommend him.
Normal Leslie
Joe is a conscientious attorney. He is well organized and knowledgeable on commercial contracts and transactions. He is a solid person to work with.
Mark Richman
Experience
Whatley v. Canadian Pacivic, U.S. District Court, District of North Dakota. The case involved a subrogation interest in favor of Whatley for approximately $120 million.
Simmons v. Tillman Consulting, Inc., et al., District Court for Williams County, North Dakota. The case involved an oil well injury tried to verdict with a $7 million verdict.
Lexstar Construction, LLC v. Bullinger Enterprises, LLLP. Proceedings before the American Arbitration Association.  The case involved the failed and faulty construction of a building in Bismarck, North Dakota, for $11 million.
Midwest Precast, Inc. v. Gage Bros., Inc., U.S. District Court, District of North Dakota. Litigation surrounding the sale and installation of concrete pre-cast panels totalling approximately $1 million.
Presentations
"Get the Foundations of Insurance Policy Interpretation and Construction," Insurance Law for the Non-Specialist, Minnesota CLE, August 2023
"Everything You Need to Know About Patents, Trademarks and Copyrights and Disputes," State Bar Association of North Dakota, December, 2022
Published Articles
"Constitutional Law-First Amendment-Commercial Speech: Broadcasters Come Up All Sevens: Advertising of Casinos and Gambling, Greater New Orleans Broadcasters Association v. United States," North Dakota Law Review, Vol. 76, No. 1, pg. 161
"Rural Justice in North Dakota," with Kathryn R.L. Rand, Hon. Gail Hagerty and Tony Weiler, Mitchell Hamline Law Review, Vol. 42, No. 4, p. 1027
Education
University of North Dakota, B.A., magna cum laude, 1998
University of North Dakota School of Law, J.D., with distinction, 2001
Bar Admissions
North Dakota, 2001
Minnesota, 2002
South Dakota, 2014
Wisconsin, 2023
U.S. District Court, District of North Dakota, 2001
U.S. District Court, District of Minnesota, 2008
Court of Appeals, Eighth Circuit, 2007
Court of Appeals, Federal Circuit, 2022
U.S. District Court, Eastern District of Wisconsin, 2023
U.S. District Court, Western District of Wisconsin, 2023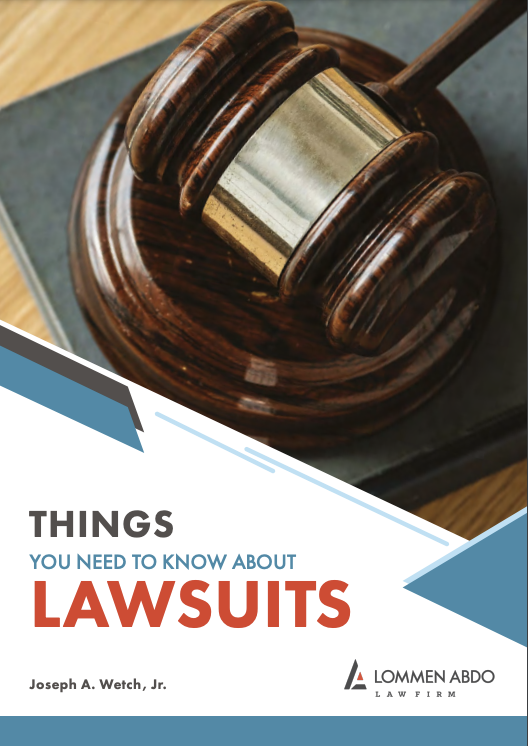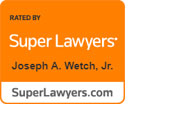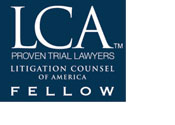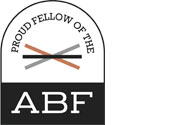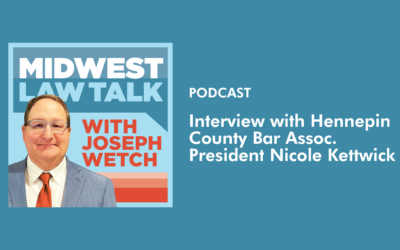 In this episode of Midwest Law Talk with Joseph Wetch, Nicole Kettwick, President of the Hennepin County Bar Association (HCBA), is interviewed. Nicole, a criminal defense attorney, shares insights into her journey in law and her role as HCBA President. Nicole...