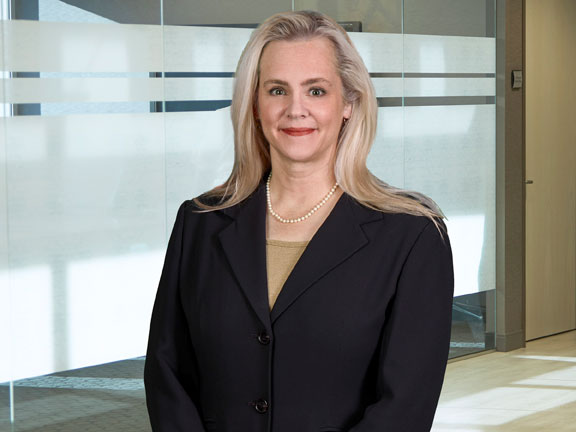 Kelly Sofio
Areas of Practice: No-Fault and Auto Liability Insurance Defense Litigation, Transportation Litigation, Insurance Coverage
Office Location: Minneapolis, Minnesota
Phone: 612.336.9351 / Email: ksofio@lommen.com
Kelly Sofio / Biography
With over 20 years of experience in her defense practice, Kelly Sofio is regarded by her peers and her clients as an authority on first-party automobile insurance law. She has tried numerous jury and court trials, as well as binding arbitrations. She has experience defending personal injury claims, uninsured and underinsured motorist claims, dealing with allegations of bad faith (both first-party and third-party) and resolving cases with multiple claimants and limited liability coverage.
She has adjudicated over 2,700 AAA and District Court no-fault and bodily injury cases and appeals, and appeared in front of the Minnesota Court of Appeals, the Minnesota Workers' Compensation Court of Appeals, and the Minnesota Supreme Court in the successful case Western Nat'l Ins. Co. v. Nguyen, 902 N.W.2d 645 (Minn. App. 2017), aff'd mem. (Minn. Sup. Ct. March 23, 2018).
She is a former member of the Board of Directors of the Minnesota Defense Lawyers Association, and is currently involved in both the Women in the Law and Diversity committees.
Kelly is an AAA certified no-fault arbitrator. Her articles on winning strategies in no-fault cases have been published in the Minnesota Defense and Minnesota Claims magazines. She continues to conduct no-fault seminars for the Minnesota Defense Lawyers Association, the Twin Cities Claims Association and insurance company clients. Kelly routinely is the first call her colleagues and clients make when they have questions about Minnesota auto insurance law.
She is recognized in The Best Lawyers in America© for her work in the practice area of Transportation Law and is listed as a 2023 Super Lawyer for her work in personal injury defense.
Kelly Sofio married fellow Hamline University School of Law Graduate Greg Sofio after graduation. They have three children and live in St. Paul.
Leadership + Activities
Minnesota Defense Lawyers Association, 2002 to present; Board, 2023
American Arbitration Association No-Fault Arbitrator Panel, 2004 to present
Presentations
"No-Fault Case Law and Arbitration Update," Insurance Law for the Non-Specialist, Minnesota CLE, August 2023
"Minnesota No-Fault Update," Twin Cities Claims Association Annual Meeting, February 2023
"No-Fault Trends," Twin Cities Claims Association Annual Meeting, 2018
"Statute 62Q Defense and the Supreme Court," MDLA Motor Vehicle Committee, 2017
"No-Fault Here and Now and What Is on the Horizon," Twin Cities Claims Association Annual Meeting, 2017
"Current No-Fault Issues for Adjusters," Twin Cities Claims Association Annual Meeting, 2016
"Adjusting Minnesota No-Fault Claims for Success in the AAA," Metropolitan Council, 2015
"Emergency Accident Response," Metropolitan Council, 2014
"A Defense Arbitrator's Perspective of AAA No-Fault," Twin Cities Claims Association, 2013
"Women in the Law," Hamline Women's Legal Caucus, 2013
"Securing an Unbiased Arbitrator," Twin Cities Claims Association, 2012
Published Articles
"No-Fault Claims Handling & Arbitration," Contributor to Sixth Edition of the Motor Vehicle Accident Deskbook, Minnesota CLE, May 2023

"The District Court No-Fault Trial: The Adjuster is the Key,"

Minnesota Claims

magazine

"No-Fault or Our Fault? Ideas on How We Can Solve Many of Our Own No-Fault Problems,"

Minnesota Defense

magazine, 2006
Education
University of Minnesota, B.A., 1993, (International Relations), Dean's List, 1991-1993
Hamline University School of Law, J.D., 1998
Bar Admissions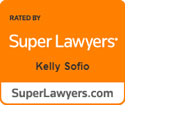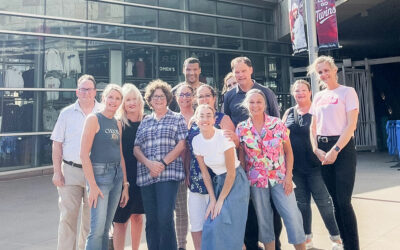 For the second consecutive year, Lommen Abdo attorneys have continued their commitment to community service by actively participating in the impactful event known as Pack at the Park, presented by Feed My Starving Children (FMSC). This event, which we were proud to be...