Lommen Abdo has expanded both its litigation and business practices with Attorneys Matt Hartranft and Jenneane Jansen.
Matt Hartranft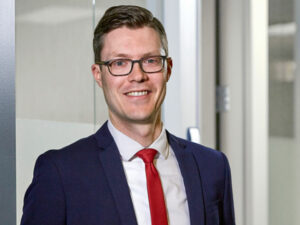 Matt Hartranft works closely with owners and managers to assemble transactions for a wide range of businesses and ESOPs in the areas of business formation, contracts, shareholder/owner disputes, leveraged buy-outs and mergers and acquisitions for buying and selling business ownership interests and assets. He counsels his clients throughout every stage of planning, negotiating, contracting and closing the deal. Then he continues to help with any lingering details and post-closing discussions. Matt enjoys working with emerging and growth stage companies and is passionate about helping entrepreneurs. During his years as a banker and a small business owner, Matt learned to juggle competing demands while wearing many hats. As a result of those experiences, as a lawyer, he takes a practical approach to meeting a business owner's goals and priorities while putting together the best possible deal. Dedicated to sharing his legal knowledge with others, Matt has written and presented papers on various legal topics.
Prior to joining Lommen Abdo, Matt practiced in Minneapolis at the firm of Fabyanske, Westra, Hart & Thomson, P.A. Outside of his practice, Matt enjoys spending time with his wife and four kids, is an avid cyclist and is passionate about helping people unite with their communities and discover Minnesota's trails and wilderness in every way they can.
"I am fortunate to have built my practice alongside some of Minnesota's most revered corporate and M&A attorneys," says Matt.  "And to bring to bear the relationships of trust and foresight, developed over years, that I see are the foundation of success in this business. There's just no substitute for a great team and I simply love tying clients into the confidence I enjoy here at Lommen as my clients and I work together to navigate the turbulence and form good, timely deals."
"What impresses me about Matt is his ability to focus in on both the big picture and the details of the project in front of him," said Margie Bodas, vice president of practice management at Lommen Abdo. "Matt is reflective yet driven. He develops a plan and isn't afraid of the hard work to reach the end result. These characteristics will serve our clients well."
Matt can be reached at 612.336.9317 or matt@lommen.com or view his v-card and bio.
Jenneane Jansen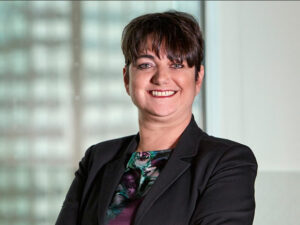 Jenneane Jansen focuses on motion practice and appeals, particularly in insurance coverage, insurance bad faith, and administrative law. Jenneane's experience encompasses the wide array of insurance coverage issues that can arise. She frequently teams with general counsel and/or trial counsel to assist with complex issues in these areas. She has successfully represented parties in the 1st, 3rd, 4th, 7th, 8th, and 9th Circuits, as well as state and federal courts in Arkansas, California, Illinois, Indiana, Iowa, Massachusetts, Michigan, Minnesota, Mississippi, Montana, New Jersey, Pennsylvania, South Dakota, Washington, West Virginia, and Wisconsin. She has drafted motions and appeals in a variety of subject areas, including contract construction, construction law, medical malpractice defense, dental malpractice defense, attorney malpractice defense, professional and other licensing matters, criminal law, corporate governance, municipal law, school law, commercial litigation and products liability litigation. Jenneane clerked for Minnesota Chief Justice A.M. (Sandy) Keith, worked for the appeals branch of the State Public Defender's Office and was a partner in an 80-attorney firm, where she spent 11 years in the appellate and insurance-coverage groups before starting her own practice. She has been included on the list of Super Lawyers by her peers more than a dozen times and has repeatedly been listed in the Top 50 Women Minnesota Super Lawyers. Jenneane is also passionate about pro bono work.
"Jenneane offers clients immeasurable value from years of experience in the trenches of both a large law firm and her own boutique firm handling insurance coverage, bad faith and administrative law matters. In choosing to plug back into a law firm setting again, Jenneane hopes to combine her expertise with the broader depth of Lommen Abdo's practice – both on the litigation side and the business side," said Lommen Abdo's Vice President of Practice Management Margie Bodas. "We are really pleased to add Jenneane's experience and expertise to our practice, particularly in the area of insurance coverage."
Jenneane can be reached at 612.336.9343 or jjansen@lommen.com or view her v-card and bio.
About Lommen Abdo
Jenneane's and Matt's practices will now have the added support of Lommen Abdo's 28 attorneys located in two offices: Minneapolis, Minnesota and Hudson, Wisconsin. Lommen Abdo practices in a variety of areas including business, shareholder disputes, employment, insurance coverage, real estate, family law, vaccine injury, wrongful death, transportation, appeals and more. Lommen Abdo attorneys' best credentials are our clients' successes, but our lawyers are also recognized by their peers: 15 are AV-rated by Martindale-Hubbell, five have been selected for inclusion in The Best Lawyers in America®, nine are included in the Super Lawyers list and many have obtained certifications in trial practice and real estate. The firm has been serving clients for 80 years.
To learn more about Lommen Abdo, visit the website at www.lommen.com. Review the latest edition of our newsletter, too.