MINNEAPOLIS – 4/29/11 – A lawsuit was filed today in the Minnesota First District Court in Carver County on behalf of three plaintiffs who are claiming injuries resulting from a defective hip replacement system. The suit alleges that Simpson & Associates of Chanhassen aggressively marketed, distributed and sold the DePuy ASR hip replacement system, which was recalled in August 2010. The suit filed by Lommen Abdo in Minnesota was filed in coordination with law firms Maglio Christopher & Toale, P.A., Sarasota, and the Nash & Franciskato Law Firm, Kansas City. Lommen Abdo and the other firms are representing plaintiffs in Minnesota, Wisconsin and North Dakota.
The DePuy ASR XL Acetabular System total hip replacement, created by DePuy Orthopaedics, a division of Johnson & Johnson, is one of two DePuy hip systems recalled by the company. New data gathered by DePuy revealed that at five years after implantation, approximately one out of every eight patients (12 percent -13 percent) who had received the ASR total hip replacement, or the ASR resurfacing device, needed to have a revision surgery.
The suit filed in Minnesota claims that in addition to promoting and selling the ASR system, Simpson & Associates' sales representatives were responsible for educating the plaintiffs' orthopedic surgeons regarding the advantages of the hip replacement components, providing information about the hip replacement components appropriate for the patient, educating surgeons about the proper surgical techniques and tools to be used to implant the hip replacement components, and assisting the surgeons during surgery regarding the hip replacement components.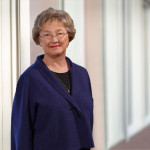 "The FDA began receiving complaints about the ASR as early as 2005," said Sheila Bjorklund, attorney with Lommen Abdo. "It wasn't until August of last year that the company announced its recall.
"These three individuals have suffered unnecessary pain and medical procedures as a result of the defects in the ASR hip replacement system and the promotion and sales of the defective system," Bjorklund said. "Their suffering will continue for the long term as the injuries they have incurred because of the defective hip system are not easily resolved."
About Lommen Abdo
Midwest-based Lommen Abdo is recognized among its peers for its a strong litigation team and expertise in medical legal issues because they combine compassionate understanding of the impact of an injury or death with the legal and medical expertise to obtain satisfactory outcomes for their clients. https://lommen.com
About Maglio, Christopher & Toale Law Firm
Recognized as one of leading medical liability law firms, Maglio Christopher & Toale, PA, represents people hurt by medical products across the United States, with a focus on defective joint replacement cases. http://www.mctplaw.com
About Nash & Franciskato Law Firm
Kansas City based Nash & Franciskato Law Firm has a proven track record throughout the United States of building winning cases for the people they serve by providing calm, empathetic counsel while on strong evidence and credible expert testimony.
http://www.nashfranciskato.com