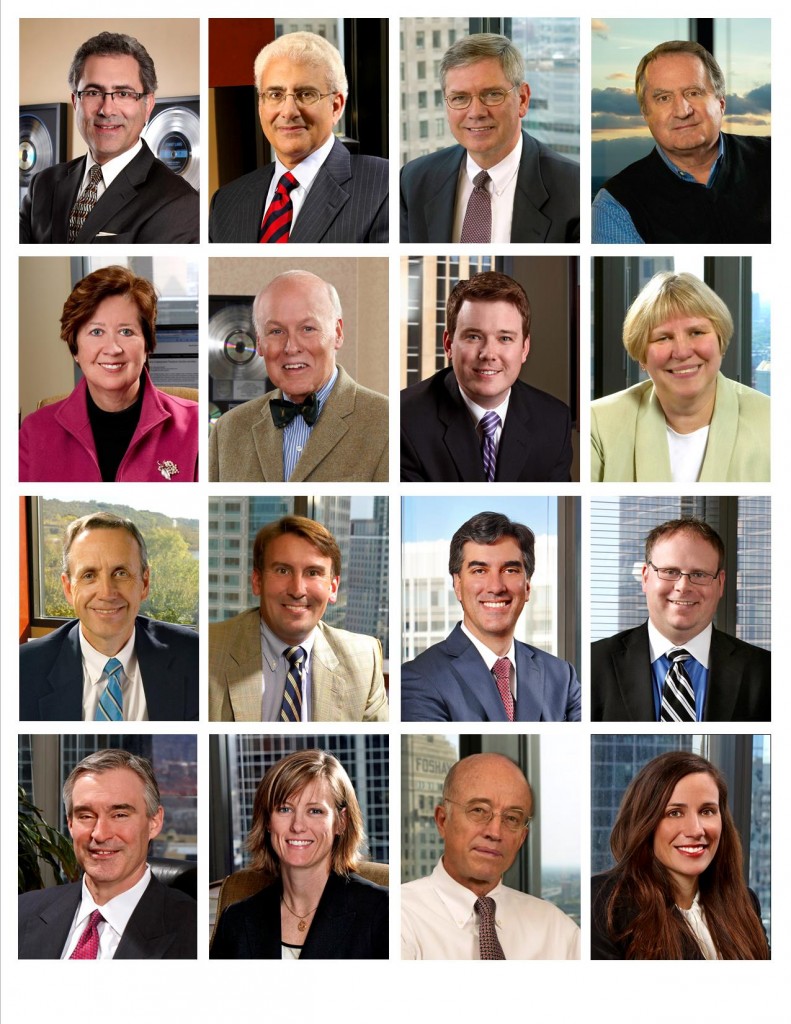 Phil Cole (General Litigation) and Kay Nord Hunt (Appellate), chair of our Appellate Section, are listed in Minnesota's Top 100 Super Lawyers, as determined in conjunction with the Super Lawyer selection process conducted by Minnesota Super Lawyers.  Kay Nord Hunt is also listed in the Top 50 Women Super Lawyers.
Others on the Super Lawyers list include Ken Abdo (Entertainment & Sports), Bob Abdo (Business/Corporate); Keith Broady, President of Lommen Abdo (Business Litigation); Stacey DeKalb (Employment & Labor); Bob Donnelly, a New York Metro Super Lawyer (Entertainment & Sports); Tom Jacobson (General Litigation); Reid Lindquist (Personal Injury); Mike Moline (Construction Litigation); Jeff O'Brien (Real Estate); Barry O'Neil (Professional Liability); Roger Stageberg (Securities & Corporate Finance); and Kate Westad (Personal Injury).
Our Rising Stars are Valerie Sims (Professional Liability) and Bryan Feldhaus (Professional Liability).