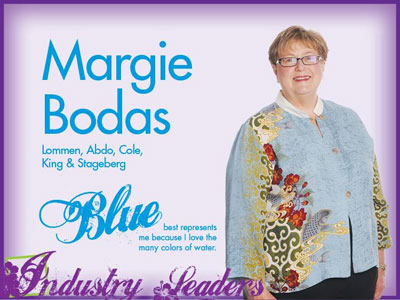 Margie Bodas, Vice President of Practice Management at Lommen, Abdo,  Cole, King & Stageberg, P.A. was selected as one of the 2012 Women in Business Industry Leaders by the Minneapolis St. Paul Business Journal.
"Lommen Abdo . . . might be the Swiss Army Knife of law firms." the Business Journal article stated. "And the person who's behind the scenes making sure the blades are sharp, the tweezers are springy and the corkscrew is pointy is Margie Bodas."
The award presentation also noted Bodas' role in creating the firm as it is today, overseeing the merger of Lommen Nelson, a traditional law firm, with Abdo & Abdo, which had a strong specialty in the entertainment industry.
"Under Bodas' leadership, what could have been an odd-couple situation ended up capturing the best of both cultures."