With the school year coming to a close, many families will be preparing their high school graduates for the future, whether it includes a post-secondary education or a full-time job.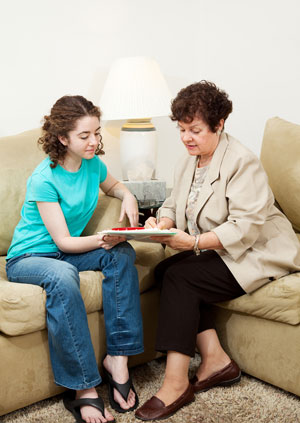 Parents are often surprised to learn that they no longer have legal authority to assist with or make decisions for their children once they turn age 18. This may become problematic if a child is injured or incapacitated because parents will be limited when it comes to making medical decisions, gaining access to medical information and assisting children with their financial affairs.
At a minimum, consider having your adult child sign the following documents:
Power of Attorney
A financial power of attorney provides a parent (or other trusted adult) with legal authority to handle the child's financial affairs when he or she is unable to do so. This allows a parent to pay bills, sign tax returns, access financial accounts and make any other financial decisions on behalf of the child. If a power of attorney has not been signed and the child becomes incapacitated or is otherwise unable to manage his or her financial affairs, the parent will need to initiate a conservatorship proceeding in order to have the proper legal authority to assist with the child's financial affairs.
Health Care Directive
Under a health care directive, the child appoints a parent or other trusted adult as their health care agent to make medical decisions for the child when the child is unable to communicate for him or herself.
HIPAA Release
The Health Insurance Portability and Accountability Act (HIPAA) was created to protect the privacy of an individual's health information and prohibits health care providers from releasing health care information. A HIPAA release form allows health care providers to disclose medical information to anyone the child specifies. The child has the ability to tailor the release to include all health care records or restrict the access to certain records related to mental health records, communicable diseases, or alcohol and drug abuse treatment.
After these forms are signed, scan copies and make them available to you and your child via phone or other device. Then sit back and relax knowing your child is prepared for life away from home.