Lommen Abdo Law Firm presents, in conjunction with South by Southwest (SXSW), Legal Issues in the Music, Film and Emerging Technology Industries. Over 30 industry leaders will fill 12 sessions addressing topics related to the current music, film and technology industries.  All SXSW registrants are welcome. Attorneys may register for up to 12.0 CLE credits.
Presented by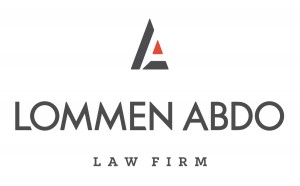 Nels Jacobson and Ken Abdo, Program Co-Chairs
Program Coordinator: Theresa Abdo Whelan
SCHEDULE
Interactive on Tuesday, March 15 (Room 9ABC, Austin Convention Center)
Law & Policy Fundamentals of the Sharing Economy
11:00 a.m. to 12:00 p.m.
Every day the sharing economy brings new technology-enabled business models to market often resulting in dramatic social, economic and financial consequences. The presenter will begin with a practical introduction to the sharing economy followed by key legal and policy considerations using actual case studies. Consumer protection, labor, employment, privacy, data security, antitrust, competition policy, and industry-specific licensure laws and related considerations will be discussed. Attendees will gain a broad understanding of the legal and policy landscape confronting these new business models and an appreciation of the important considerations for leveraging big data, the sharing economy and the Internet of Things.
Avoiding Startup Shutdown to Raise Capital
12:30 to 1:30 p.m.
While Snoop, Ashton, and Kobe are busy cutting big Series A checks to startups, SoundCloud, Uber, and AirBnB are fighting expensive legal battles on multiple fronts. Unicorns and angels are wising-up by due diligence to avoid bad investments and the destruction of corporate valuations. For tech innovators and content creators that develop unique products, technology and services, preventative legal measures are crucial to side-step land mines, raise capital, and protect shareholder value. Designed for attorneys, entrepreneurs, C-level execs, and financiers, this session will addresses the legal, financial and trending issues that threaten startups.
Film on Tuesday, March 15 (Room 9ABC, Austin Convention Center)
Indie Film Distribution Agreements in the Digital Age
2:00 to 3:00 p.m.
New distribution channels and specialized distributors have created novel legal and business issues in distribution agreements. At the same time, independent filmmakers are exploiting their works in specialized theatrical and traditional distribution windows and are undertaking more responsibility when marketing their works. The panel will explore new distribution contract terms specific to distribution agreements in the digital age.
Negotiating Acting Contracts in the Evolving Entertainment Landscape
3:30 to 4:30 p.m.
Lights, contracts, action! Before the set is set, all contracts are set. Actor contracts for various productions will be dissected and the negotiable hot deal points revealed. The law and structure of actor contracts will come into sharp focus one provision at a time.
Music on Friday, March 18 (Room 9BC, Austin Convention Center)
Artist Rights, Fights, Advocacy, Policy and Legislation
11:00 a.m. to 12:00 p.m.
Never before have the political, policy and legal issues affecting the music industry and commerce been so top-of-mind in the creative community. Licensing rates, copyright relevance and the battle for pennies are dominating music law policy and legislative initiatives. Eclectic and bottom-line perspectives will be shared from the artist's and creative community's perspective about what could, should and must happen in Washington to help sustain the industry and its creative participants.
(In cooperation with GRAMMY Advocacy)
Copyright Reform and Other Underwhelming Developments
12:30 to 1:30 p.m.
Copyright is the fundamental legal building block on which the music industry is built. Technology and consumer habits continue to out-step the ability of copyright law to provide and protect a manageable framework in which to engage in predictable music business commerce. The courts are providing limited guidance. Congress is slow with its initiatives and content is diminishing in value. Copyright law geeks will review, report and recommend revisions that may divine the future of copyright for the industry.
Performing Rights Organizations: Evolution or Devolution?
2:00 to 3:00 p.m.
The Department of Justice determination in 2016 is likely to dramatically transform ASCAP and BMI and will impact SESAC and Global (The performing rights organizations/ "PROs") in some way. It will also implicate changes for everyone involved in the music publishing industry. Will the major publishers pull out of the PROs? Will there be a partial withdrawal of PROs' digital rights? Will the PROs be allowed to bundle license for performing, mechanical and synchronization rights? Will any single PRO be allowed to license 100% of a composition including rights controlled by another PRO? These legal, business and political issues will be fully examined by empaneled thought-leaders.
Developing the Indie Artist Career with Their Money or Others'
3:30 to 4:30 p.m.
This panel of transactional practitioners will address head-on the practical business and legal considerations required of independent, self-developing artists and their management and financial supporters. The panel will set forth the how-to for operating a sustainable, independent business capable of supporting and developing the artist and artist team without the involvement of traditional record companies or publishers.
Music on Saturday, March 19 (Room 9BC, Austin Convention Center)
Substance Abuse and Dealing with Addiction (Ethics Panel)
11:00 a.m. to 12:00 p.m.
The session will provide information on the prevalence and identification of mental health and substance use disorders among lawyers and how these conditions can become the cause of unethical conduct.. Panelists will discuss current modes of addressing these issues by both individual lawyers and the legal profession as a whole in the interest of preserving and enhancing the integrity of the profession and protecting the public. The discussion will include observations and suggestions for the maintenance of a practice that sustains the "fitness" requirements under the professional rules of conduct and the best representation of clients.
(In cooperation with MusiCares)
Oh Canada! Cross Border Legal and Business Realities
12:30 to 1:30 p.m.
Canadian invasion artists are dominating the U.S. charts. U.S. artists want to crack the Canadian market; the seventh largest music market in the world. Canada is so near and yet so far as its laws differ substantially from U.S. law. The panel will compare and contrast U.S. and Canadian law regarding tax, tax incentive, immigration, touring, grants, worldwide recording, publishing and other deal terms, mechanical royalty rates and caps, streaming and download pay-outs, publishing rates and other must-know legal information required to conduct sophisticated cross-border commerce.
(In cooperation with the International Association of Entertainment Lawyers)
2:00 to 3:00 p.m.
Streaming remains simultaneously the most promising and frustrating development in the digital music revolution. It's all the rage and causes rage. Questions and uncertainty abound. Where is the money? Who pays what for what? Why? Why not? What is it worth? AAHH! Prominent lawyers make the courts face the music by addressing these and other legal issues while other industry lawyers react, engage and try to assist clients in planning for the future.
Suing the Beatles and Others: Perils and Precendents of Celebrity Lawsuits
3:30 to 4:30 p.m.
The Beatles were the first international rock music brand. Litigation arising from The Beatles brand and intellectual property protection provide legal precedent and some fascinating accounts. Professor Soocher will share legal-based stories and lessons learned from The Beatles and other artists' businesses as researched for his most recent books and beyond.
For additional information on SXSW, visit http://www.sxsw.com/.
This program has been accredited by the State Bar of Texas, the Tennessee State Bar Association and the Minnesota State Bar Association.  It is possible that other states will honor hours accredited by one or more of these states.